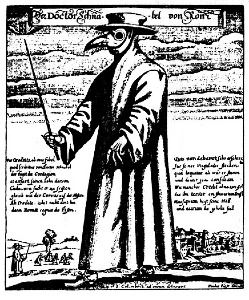 by Dulce Maria Vazquez, age 13
Surprisingly, the Bubonic plague, known to cause one of the deadliest disease outbreaks in history, only lasted for only four years. During those four years, two million people died in the country of England alone. In total, the plague killed over 20 million people worldwide. Due to the large death poll, the Bubonic plague is commonly known as the Black Death.
The pandemic started in Italy around the year 1346 and rapidly spread through the continent of Europe. Many decided to leave everything they owned behind just to flee the plague. Others decided to stay in their homes, which usually resulted in their death. In 1349. The disease left victims with painful boils on their bodies gave them high fever, nausea, and delirium. Various villages and towns were nearly wiped out by the Black Death.
Very little was known about medicine during the Middle Ages, leading doctors at the time to be incapable of fighting the disease. Rumors began to spread just as quickly as the plague, numerous people believed that the Black Death was a punishment sent from God. Although many thought that the plague affected only sinners, major fear and panic continued when people realized that the disease affected everyone alike. [read more]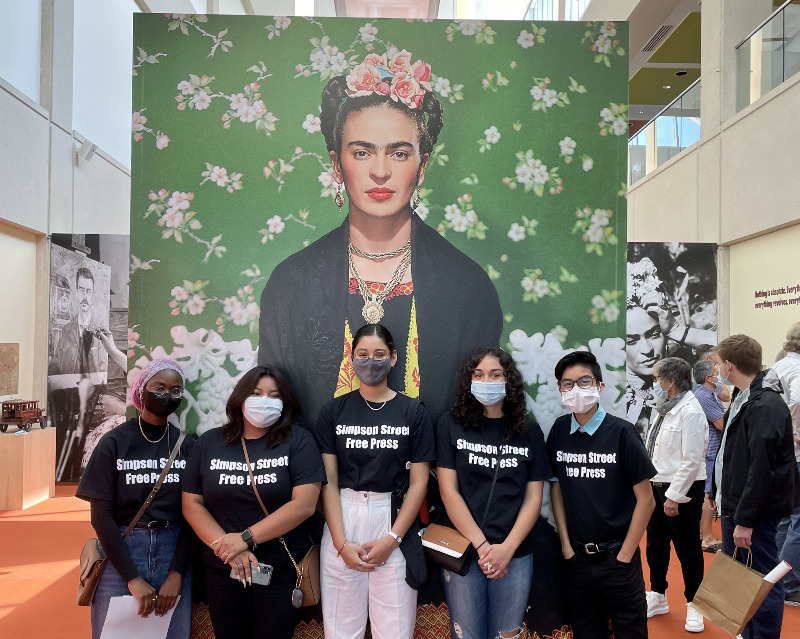 by Valeria Moreno Lopez, age 15
The famous Mexican artist, Frida Kahlo, is known for her original and symbolic self-portraits and paintings. A new and important Frida Kahlo exhibit opened recently in Glen Ellyn, Illinois. The exhibit is titled "Frida Kahlo: Timeless" and opened on July 31 at the Cleve Carney Museum of Art at the College of DuPage.
"Timeless" showcases Kahlo's life story and includes 26 original works. Most of the pieces in the show were inspired by events in Frida's life.
Early on a Saturday morning, a group of seven Simpson Street students met at our South Towne newsroom for a Frida Kahlo exhibit field trip. As we excitedly arrived at the College of Dupage, large posters with Kahlo's face and name decorated the entrance, welcoming us. Before getting into the actual exhibit, museum workers checked and confirmed our tickets. [read more]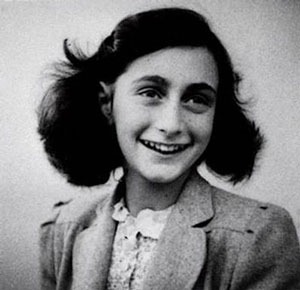 The Life of Anne Frank Lives On
by Josepha Da Costa, age 13
The heartbreaking story of Anne Frank lives through the diary she kept for two years while hiding from the Nazis.
Anne Frank was born in Frankfurt, Germany to an upper-class Jewish family. For the first four years of her life, she lived an ordinary, happy childhood. When Adolf Hitler became Chancellor of Germany in 1933, anti-Semitism encouraged by Nazi policies affected Jewish families such as Anne's. Anne's father, Otto Frank, moved to Amsterdam to escape persecution, and later started a business named the Dutch Opekta Company; his family joined him a year later. [read more...]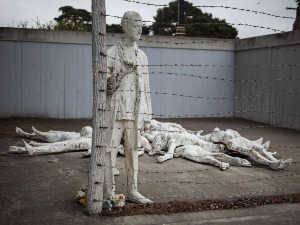 The Dark History of the Holocaust
by Desteny Alvarez, age 13
The word "Holocaust" comes from a Greek word and can be divided in "holos" (wholes) and "kaustos" (burned). It was historically used to describe a sacrificial offering burned on an altar. Since 1945, this word has taken a whole new and terrible meaning - the mass murder of over 6 million European Jews and many other members of persecuted groups. Those groups included homosexuals, gypsies, Jehovah's Witnesses, and other religious groups. This was caused by the German Nazis, who ruled during World War II.
Prejudice against Jews didn't start with Adolf Hitler. There had been evidence of hostility toward Jews long before the Holocaust – such as when Roman authorities destroyed the Jewish temple of Jerusalem. Jews were forced to evacuate Palestine. During World World I, prejudice against Jews suffering took on a racial character rather than a religious one. [read more...]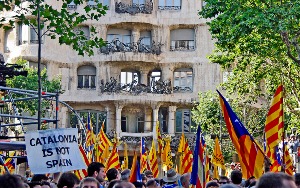 The Fascinating History of Catalonia
by Desteny Alvarez, age 13
Catalonia, located in Northeast Spain, was an independent region from Spain and Portugal back in 1150 with separate laws and a separate language. It strived for political independence from Spain.
In 1150, Petronilia, queen of Aragon, and Roman Berenguer, count of Barcelona, married, and later passed their dynasty to their son. The dynasty existed until King Philip V was defeated in the war of Spanish succession. First, Valencia was defeated, then Catalonia and other islands. Thanks to the defeat of Valencia, modern-day Spain was formed. The succeeding kings tried to keep the Spanish language and laws of the region because of Catalonia's separatism. Catalan general Francisco Franco took control of the region in 1938 killing 3,500 people and exiling many more. In 1977, Catalonia regained autonomy with a new democracy. In July 2010, the Constitutional Court in Madrid ruled that there were no laws showing Catalonia had to be under Spanish control. Since Barcelona supported the wealthiest part of Catalonia, the Spanish economic crisis increased Catalan desire for independence. [read more...]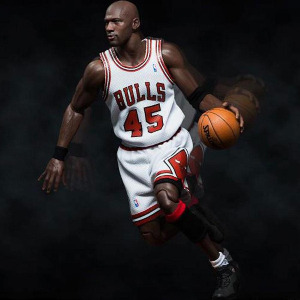 Michael Jordan: Entrepreneur and Athlete
by Modou Faye, age 13
Michael Jordan is known as one of greatest NBA basketball players in history. In 1981, he joined the college basketball team Chapel Hill in North Carolina. In 1982, he scored the winning point against Georgetown University. In 1983 and 1984 he was awarded NCAA´s college Player of the Year. He was known as a strong and fast player and a strong leader. In 1984, he participated in the Olympics and won the gold medal for the USA team. Jordan's team, the Chicago Bulls, won their first NBA championship by defeating Los Angeles Lakers in 1990 and the Portland Trail Blazers in 1992. Jordan received the NBA Most Valuable Player Award five times and was inducted into the Naismith Memorial Basketball hall of fame in 2009.
Apart from being a highly awarded basketball player, he was a businessman and actor. Jordan stared in the 1996 movie Space Jam, and is also a company chairman for the company, Charlotte Bobcat. He collaborated with a variety of brands like Nike, Coca Cola, Chevrolet and many others. [read more...]