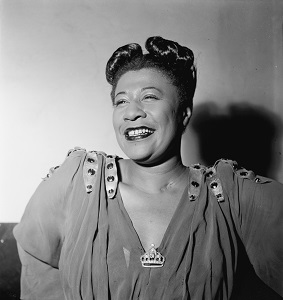 Ella Fitzgerald, also known as "The First Lady of Song," was an astonishing singer. Born to William Fitzgerald and Temperance "Tempie" Williams Fitzgerald, in Newport News, Virginia on April 25, 1917, Fitzgerald lived solely with her mother.
Fitzgerald's story begins as a young lookout for a brothel and a messenger "running numbers." She took these jobs to help out her family financially after they moved to Yonkers, New York, with her mother's boyfriend.
Following the early and unexpected death of Fitzgerald's mother in 1932, she briefly moved in with her aunt. This led to her skipping school and getting into trouble. She was temporarily sent to reform school due to her behavior.
By 1934, Fitzgerald was struggling financially and living on the streets. One day, she entered a talent contest in which she sang "Judy" by Hoagy Carmichael and "The Object of My Affection" by Faron Young. Fitzgerald ended up winning the contest's first place prize of 25 dollars. This performance at the Apollo Theater marked the beginning of her outstanding career.
Throughout Fitzgerald's accomplished career, she worked with great artists such as Frank Sinatra, Louis Armstrong, Dizzy Gillespie, and Bud Abbott. Fitzgerald's signature singing technique was scatting, which is basically improvised gibberish. She went on to earn 13 Grammy Awards, the NAACP Image Award for Lifetime Achievement, and the Presidential Medal of Freedom.
Unfortunately, by the 80's, Fitzgerald developed diabetes and needed heart surgery. Eventually, she went blind and had to have both of her legs amputated. The last public performance she had was in 1991 at Carnegie Hall before she died on June 15, 1996 at her home in Beverly Hills.
Though Fitzgerald passed over 20 years ago, she is still remembered as the "Queen of Jazz" to this day.
[Source: biography.com ]