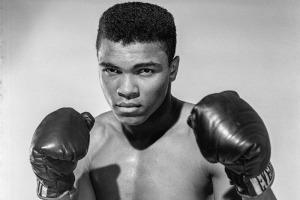 Muhammad Ali was born in Louisville, Kentucky on January 17, 1942, and passed away on June 3, 2016, after being in the hospital for respiratory issues.
Ali was known as one of the greatest athletes of the 20th century. He had a professional record of 56 wins, five losses, and 37 knockouts before his retirement from boxing in 1981 at age 30. Muhammad Ali won the gold medal in the 1960 Olympics and became the world heavyweight champion four years later.
Ali was married four times and had nine kids. His first wife was Sonji Rio, whom he married in 1964. Ali's second wife was a 17-year-old girl named Belinda Boyd. They married in 1967, and had four kids together. They divorced in 1976. Muhammad Ali's third wife was Veronica Porcha. They had two daughters together and divorced in 1986. His last wife was Yolanda and they had a son named Assad. They remained together until Ali's death.
Ali's estimated net worth was 80 million dollars before his death. He sold the rights to his name and image to Robert Sillerman for 50 million dollars and 20% interest in the business. In honor of Ali's nickname, the company was named GOAT, Greatest of All Time.
[Source: Biography.com ]