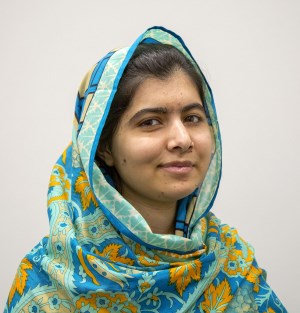 Many may have heard the name "Malala Yousafzai" before, but some might not know who this powerful young woman is. Yousafzai is a very important activist who has helped girls in Pakistan fight for their educations.
Yousafzai was born on July 12, 1997 in Mingora, Pakistan. Her father, an advocate for education, father founded a local school. When Yousafzai was very young, she would go to the school and watch her teach. Later, she attended that same school.
By the time Yousafzai was 10-years-old, the Taliban--a militant Islamic group--started a radio talk show in Pakistan to discuss how certain acts such as listening to music, dancing, and watching television are irreligious and insulting to the Islamic religion. As they gained more power, they banned these activities, even though they had no legal right to do so. If people were caught doing any of these acts, the Taliban would bear them in the street or kill them in public for everyone to see.
The Taliban eventually made a rule that banned girls from attending school. Then, they bombed various schools that educated girls. When Yousafzai was 11-years-old, she decided to speak out against the Taliban's ban on girls' education. She wrote through a blog on BBC, and her writings inspired girls to continue going to school. Even though she was inspiring to others, this put Yousafzai in great danger.
On October 9, 2012, Yousafzai was on a bus heading home from school when a group of Taliban men boarded the bus demanding to know who she was. They were threatened by her blog. After she was identified, the Taliban shot her they shot her in the head. Yousafzai was hospitalized at Queen Elizabeth Hospital in England, where she was in in critical condition and required many surgeries. Eventually, despite all odds, she recovered and was released from the hospital on October 15, 2012. The men who shot her were sentenced to life in prison on June 5, 2015.
Following this ordeal, Yousafzai continued to advocate for girls' right to education. For her efforts, she won the Nobel Peace prize at age 17. This made her the youngest person to receive this honor in the history of the prize.
Since winning the Nobel Prize, Yousafzai wrote an autobiography called "I Am Malala." Now living in England, she continues to fight for human rights and inspires many with her strong words.
[Sources: biography.com ; CNN.com ]