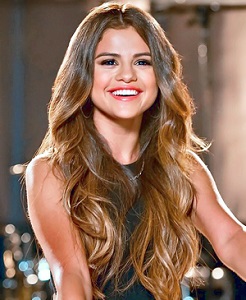 Singer and actress, Selena Gomez was born on July 22, 1992 in Grand Prairie, Texas. Her parents are Amanda Cornett and Ricardo Gomez.
Gomez started her acting career at the age of nine on the children's program Barney and Friends as the character Gianna. She left the series after two years. Gomez then auditioned for additional roles without much success, until she got two small parts: the first in the 2003 movie Spy Kids 3-D: Game Over and the second in Walker, Texas Ranger Trail by Fire in 2005.
Gomez landed her first starring role in the TV show Wizards of Waverly Place , which ran until 2012. In 2008, she was in her first animated movie, Horton Hears a Who! , and even appeared in the movie Another Cinderella Story with Disney channel actor Andrew Seeley. A year later, Gomez filmed two Disney channel original movies: Princess Protection Program and Wizards of Waverly: The Movie .
Since 2009, Gomez has continued to act while also singing and making music. Some of her hit songs include "Naturally" and "The Heart Wants What It Wants".
In early January 2014, it was reported that Gomez has lupus, a chronic illness with symptoms including headaches, facial swelling, joint pain, and fatigue. Diagnosed in 2012, Gomez struggled for years with her disease, and she even had to cancel some of her tour dates in 2013 because of it.
In 2016, despite struggling with her illness, Gomez became the exclusive director of the Netflix break out series 13 Reasons Why . Directors of the hit show announced there will be a second season in 2018. Like the first season, the second will explore issues of mental illness, bullying, self image, friendship, and love. Fans of the show are wondering if Selena Gomez will make an appearance in season two.
Even though Gomez struggles with a serious illness, she remains strong. As she's stated regarding "13 Reasons," she hopes to raise awareness about mental illnesses and illustrate the difficulties of fighting them. Not only is Gomez talented in a number of ways, she's also an advocate for others and a role model for many.
[Sources: biograghy.com ; cnn.com ]