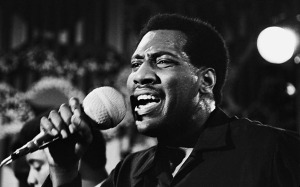 Otis Redding was an African-American singer who died 50 years ago in a tragic plane crash here in Madison, Wisconsin.
On December 10, 1967, 26-year-old Otis Redding and four young member of his band, the Bar-Kays, when their plane crashed into Lake Monona along with an assistant and pilot. Otis and his crew were on their way to a concert in Madison at the Factory nightclub. Sadly they never made it; fans were initially confused, disappointed and angry until learning about the accident.
Otis wrote songs that came from his heart and soul. He wrote a song called "(Sittin' On) the Dock of the Bay," which reached No.1 on both the Billboard 100, Hot Rhythm and Blues Singles charts at the same time. It won two Grammy Awards and became part of a bittersweet soundtrack about troubled times. The song became an American musical touchstone. Despite Otis Redding's African-American heritage, the song caught the attention of white people, making it a trans-racial hit in the 1960's.
Even though he was born in Macon, Georgia, he had a strong connection to Madison, through his music, which was played here both before and after his death. He was a legend in the world of Rhythm and Blues, a sensation in Europe, and a successful company of Stax Record's tour in the spring of 1967. His fame was established after he gave an awesome performance in the Monterey International Pop Festival that following June secured his fame as a crossover performer. After that, Madison became a part of the famous Otis Redding story. Only a trumpet player named Ben Cauly survived the crash; another band member had taken a commercial plane.
Today, there is a Memorial plaque outside Monona Terrace, which used to be in Law Park, It marking the tragedy, a "Try a Little Tenderness" mural on the side of a building at 1148 Williamson St. honors the spirit of Otis Redding. Pieces of the crashed plane, pulled out from Lake Monona, have long been on display at the Rock and Roll Hall of Fame in Cleveland, Ohio. Despite his youth, Otis Redding left his mark on American Rock and Roll.
[Source: host.madison.com ]