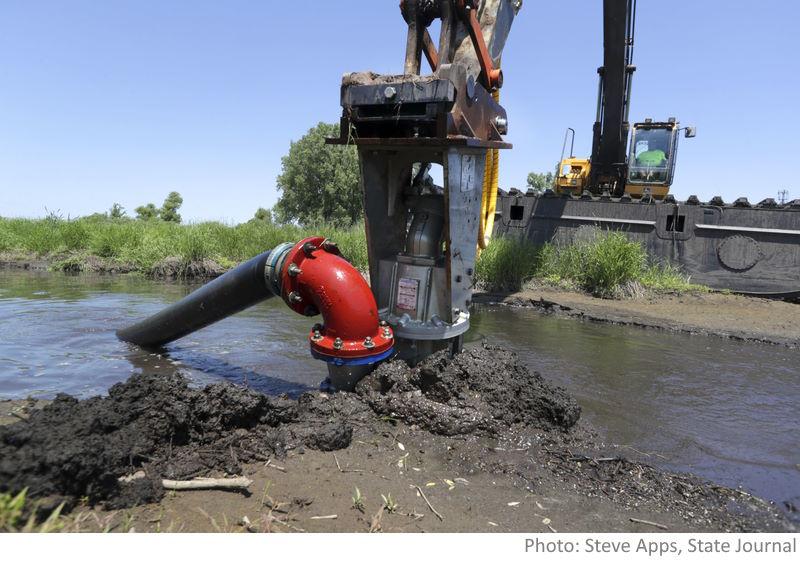 by Leilani McNeal, age 17
Dane County is continuing its sediment removal efforts in and around the Yahara River. County Executive Joe Parisi and staff from the County's Land & Water Resources Department recently highlighted this year's projects during an announcement at Babcock County Park.
It's all part of a five-phase plan called the Yahara Chain of Lakes Sediment Removal Project. The Yahara river is located in Southern Wisconsin, mostly in Dane County. It flows through and connects Lakes Mendota, Monona, Waubesa, and Kegnosa. These lakes are central to life in Madison and Dane County, both for wildlife species and for people.
The Yahara River drains an area of about 536 square miles before entering the Rock River and flowing toward the Mississippi. The Yahara has a lot to do with the health of Madison's lakes. [Read More]