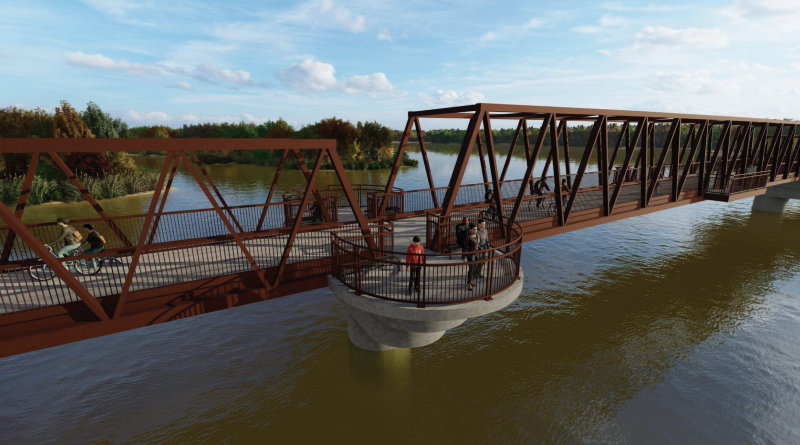 New Wisconsin River Bridge Will Improve Local Recreation
In 2022, construction on a $4 million recreation-only bridge, connecting Dane County and Sauk City will begin. This bridge will go over the Wisconsin River, creating a beautiful sight.
This bridge will replace a 100-year-old Sauk City rail bridge. The old bridge was taken down in 2018, because of its little use and problems with spring flooding.
The bridge is designed to be used in all four seasons. It will be a 500-foot bridge that people can walk, ride their bikes, and use snowmobiles on in the winter. The bridge will connect the seven-mile Walking Iron Trail in Dane County with the 13-mile Sauk County Great Sauk State Trail.
A budget of $2 million was given by the Dane County Executive, Joe Parisi, for preparations and planning. The same budget is expected from Sauk County. "We are one step closer to connecting the two counties' trail systems and creating world-class destinations," said Marty Krueger, chair of the Great Sauk Trail Commission.
This project will draw adults and kids of all ages to go outside on the trails and see all the beauty that the Wisconsin River and its trails have to offer.
[Sources: The Capital Times; Madison.com]