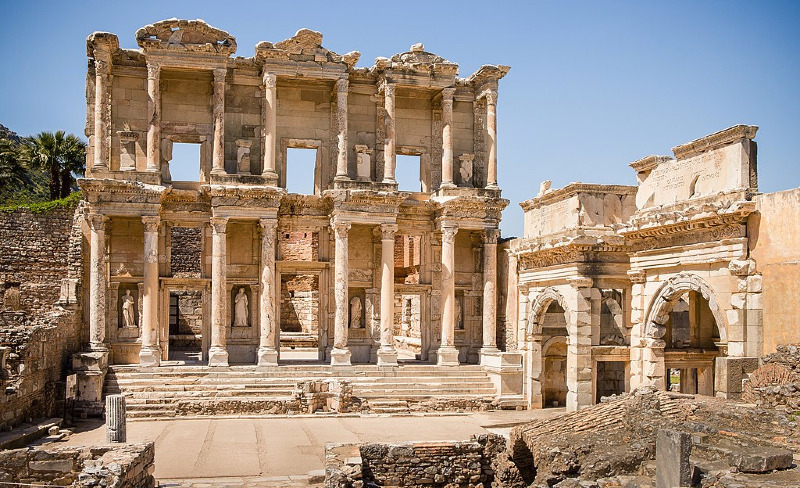 by Hiba Al-Quraishi, age 14
The ancient library of Pergamum, located in what is now Turkey, was built in the third century B.C. by members of the Attalid dynasty. The library, constructed by a small kingdom that lasted only 150 years, is now one of the most famous libraries in antiquity.
Following the destruction of Alexander the Great's empire, Lysimachus, a general in Alexander the Great's army, founded the Monarchy of Pergamum or Attalid kingdom during the Hellenistic period. This kingdom was situated in what is now Turkey, in the western portion of Asia Minor.
Around 130 BC, the Roman Republic acquired the Kingdom of Pergamum. Even though this kingdom only existed for roughly 150 years, they managed to construct one of the greatest libraries ever seen in antiquity and for centuries. The large library of Pergamum remained a significant hub of study. [Read More]