Remarkable Ancient Texts Preserved in Remote Libraries Deep in the Sahara Desert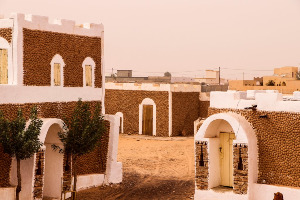 An ancient and remote village in the middle of the Sahara Desert is home to many sacred texts from libraries that were built more than 1,000 years ago. Now the world's greatest desert threatens to engulf the history and the libraries of this remarkable place.
The village of Chinguetti was a stopping off point for pilgrims on their way to Mecca. These travelers would stop in Chinguetti to study religion, astronomy, mathematics, and law. All these topics were included in the texts and kept in the libraries at Chinguetti. People could read and study at the libraries as part of their pilgrimage to Mecca.
Until the 1950's there were still about 30 family-owned libraries open to tourists and travelers. Today, that number has dwindled to only five as tourists lost interest and the desert closed in. And the sand and dry air of the Sahara is taking a toll on the ancient texts.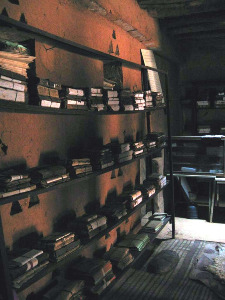 The remaining librarians are in a battle to preserve the precious relics of Chinguetti. The federal government of Mauritania has tried to intervene, but the librarians hold a firm grasp on their family traditions and the ancient texts they protect. These families and scholars have passed down the knowledge of these texts from one generation to the next. They say that the libraries are now a part of themselves, a personal and sacred legacy.
Security is also an important concern. The western part of Mauritania and this area of the Sahara has seen political and tribal warfare in recent years. Historians and scholars want to make sure that these sacred texts are protected and preserved. Tourism in the area is starting to recover.
As these precious documents are rediscovered and their historical significance is recognized, more and more public officials and academics are taking measures to keep this important piece of ancient history safe.
[Sources: Associated Press; My Modern Met]