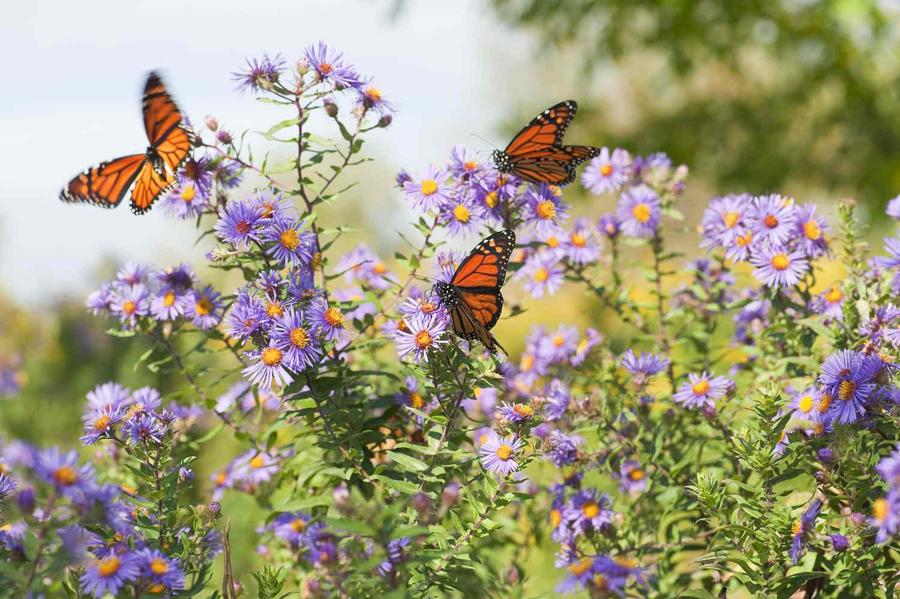 by Camila Cruz, age 15
Many people undervalue our pollinators, but about 87% of flowering plants worldwide depend on them. And there are many ways we can help support them, from letting lawns grow to avoiding pesticides.
Pollinators are creatures that go from plant to plant to consume nectar and pollen. In doing this, they spread the pollen, helping plants reproduce. Pollen is necessary to fertilize plants. Some of the most popular pollinators in North America are hummingbirds, moths, flower flies, beetles, bees, butterflies, and, in the southwestern parts of the U.S. and Mexico, nectar-feeding bats.
Pollinators are very important to the environment and ecosystem. In the U.S., around 150 food crops depend on pollinators. Unfortunately, the population of pollinators is decreasing because of habitat loss, pests, nutritional deficiency, insecticides, and extreme weather events. [Read More]