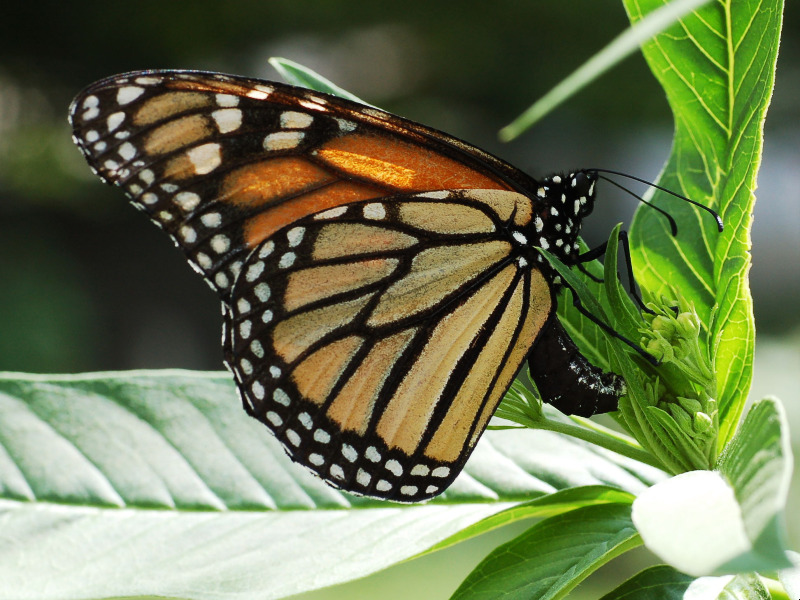 Local Groups Partner to Rebuild Pollinator
Habitats in Southern Wisconsin

A $100,000 grant from the National Fish and Wildlife Foundation's (NRF) Monarch Butterfly and Pollinator Conservation Fund is set to restore 1,837 acres of pollinator habitat across 12 state natural areas in southwestern Wisconsin. The land contains over a dozen at-risk pollinator species, including the regal fritillary butterfly, rusty patched bumblebees, and Karner Blue butterflies, which are all on the brink of extinction. However, with collaborative efforts from environmental statewide organizations, pollinators will see major improvements in their habitats.
The NRF is now partnering with the Wisconsin Department of Natural Resources (DNR) and the Driftless Area Land Conservancy, which plan to use the grant in different ways.
NRF's WI Pollinator Protection Fund matched the aforementioned grant money as a way to incentivize private landowners to restore pollinator habitats. Since 82 percent of Wisconsin land is privately owned, the efforts work in tandem with one another.
NRF Executive Director David Clutter takes an affirmative stance towards the project. He says, "Across the country and here in Wisconsin we are seeing unprecedented losses of once-common pollinators. … We have a narrow window to take action to reverse these trends, and this project will be an important step to restore critical pollinator habitat in southern Wisconsin." Clutter feels optimistic about the future of pollinator habitats in the state.
With the grant, organizations and activists alike continue to build and increase momentum towards the repopulation of pollinator species across Wisconsin. The goal is to add 120 million milkweed plants, a common pollinator feed, to landscapes by 2038.
[Sources: Wisconsin DNR; Dane County ]