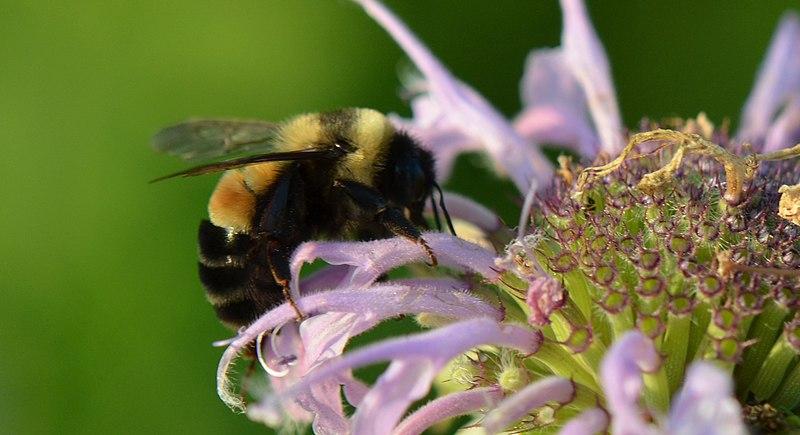 Key Wisconsin Pollinator Species Lands on Federal Endangered List
The humble bumble bee may be small in size but its influence on our environment is huge. But one bee in particular, the rusty patched bumble bee, is now on the federal Endangered Species list. This bee is native to Wisconsin and other areas of the upper Midwest. Over the past two decades, rusty-patched bees have decreased by 90%. Very few of them are found roaming in backyards these days.
The rusty patched bumble bee was once found in over 20 states, but now this species occupies only a small region of Wisconsin, northeastern Iowa, Minnesota, and northern Illinois. Among these states, only Minnesota has taken steps to protect this disappearing species.
Bee specialist, Jay Watson, says homeowners can play a big role in maintaining the number of bees. He states that anyone with a yard is "hugely important" especially considering that several yards together are technically an ecosystem.
Some local gardens have been attempting to help the Rusty Patched bees. Milwaukee, Madison and other urban areas are places where people are making an effort to conserve this fascinating insect.
Researchers have discovered that some native bees don't fly a very long distance. A single yard can be a home for them. People can prep their lawns and make them welcoming for bees. Experts say the bees will find their way there. Planting just one flower can create a positive change.
In general, bees have often gone unnoticed and unappreciated by humans. But more recently, humans have come to understand the important roles played by pollinator species like bees. Without bees in our world, life as we know it would cease to exist.
Even bee experts and gardeners have not fully taken into account the decrease of bees. Only recently have Wisconsin and Dane County taken notice of the situation.
Native bees are constantly working. They are more efficient than nonnative bees when it comes to pollinating indigenous plants and trees. Nonnative bees are still important because they help pollinate crops that are essential in Wisconsin. But they can't fully replace native bees.
Bees of all kinds pollinate almost 75% of the vegetables, nuts, and fruits grown in the United States. These species play crucial roles on planet earth. Protecting them is a scientific priority.
[Sources: Milwaukee Journal Sentinel ; Madison.com; USDA]