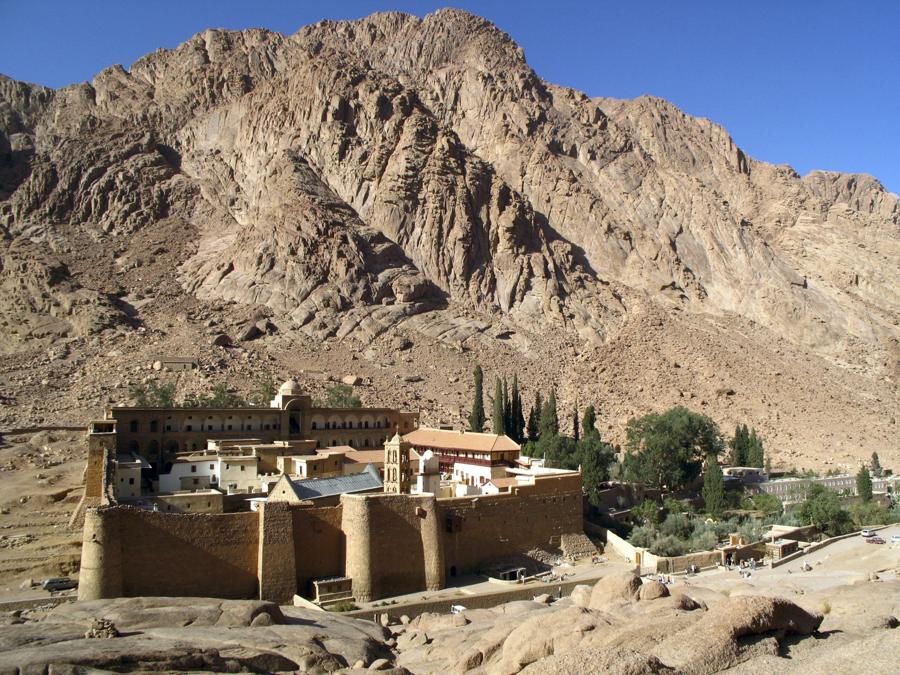 Researchers Discover Secrets Within Ancient Library
We are still finding long-lost languages thanks to discoveries of researchers at ancient libraries. One of the world's oldest libraries, Saint Catherine's Monastery, is still in use today. Here, thousands of ancient texts were found.
All these palimpsests are documents with multiple layers of writing, were found at Saint Catherine's Monastery in northeastern Egypt. Saint Catherine's Monastery is significant due to its isolation during the rise of Islam popularity in the 7th century. This led to Christian sites disappearing in the Sinai Desert. When the monastery supplies ran scarce, Monks started reusing older parchments. There are 130 manuscripts with multiple layers of writing, making them palimpsests.
Researchers photographed the palimpsests multiple times using different colors of light. Following, they analyzed for tiny bumps and depressions on the surface of the pages. The information found was put into a computer's algorithm, which the computer used to uncover older text from the original palimpsests.
Using this method, researchers discovered new Greek poems and the oldest-known recipe from Hippocrates. They also found the lost language of Caucasian Albanian, a mix of Syriac and Greek. Words such as "net" and "fish" also come from this lost language.
The Early Manuscript Electronic Library is the organization leading efforts to uncover and preserve these original texts. Since the project began in 2011, 74 (totaling palimpsests 6,800 pages) have been photographed. From these palimpsests' hidden texts, we have learned new information about Middle Eastern history.
[Sources: The Atlantic; Smithsonian; worldatlas.com]