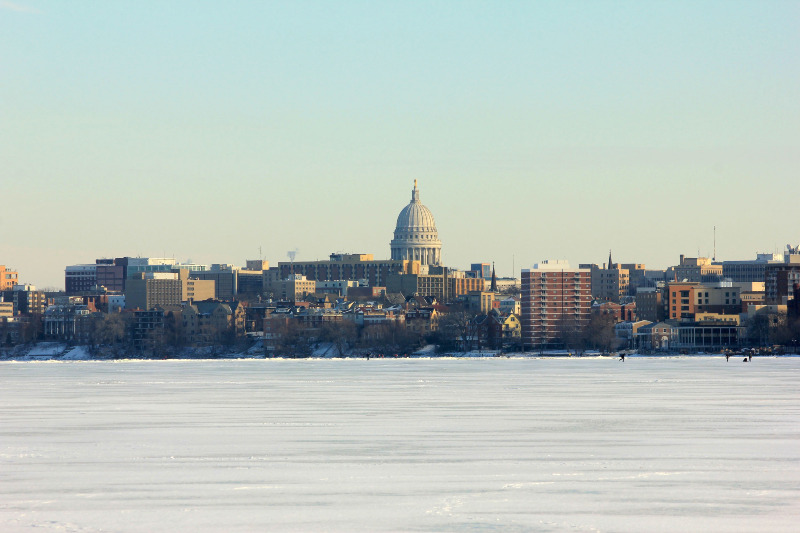 How Madison Became Wisconsin's Capital City
Madison was founded in 1836 and became Wisconsin's state capital in 1838. Wisconsin was introduced as a state in 1848, the same year the campus of the University of Wisconsin was established in Madison.
The downtown area of Madison was created on an isthmus between Lakes Mendota and Monona. An isthmus is a narrow strip of land between two bodies of water. The city was also named after James Madison, the fourth president of the United States. Madison resides on Ho-Chunk land, and they call it Taychopera or Dejope. This translates to "land of four lakes" in the Ho-Chunk language.
The residents of Madison are known as Madisonians and the city is known for the four lakes it has: Monona, Mendota, Wingra and Waubesa. 13.5 percent of Madison's land area is taken by parks. The height of the state capitol is 284.4 feet tall, and it is modeled after the United States capitol in Washington, D.C.
Madison is the second largest city in Wisconsin, after Milwaukee, and is also the 80th largest city in the United States of America. Madison is in Dane County, which is located in the southern part of the state. There are also other cities in Dane County such as Middleton, Sun Prairie, Monona, Fitchburg, Verona and Stoughton.
Today, Madison's population continues to grow We can compare how the culture, technology and the people have changed through time as well as acknowledge the history of the city of Madison.
[Sources: Madison.com; City of Madison; Britannica.com]