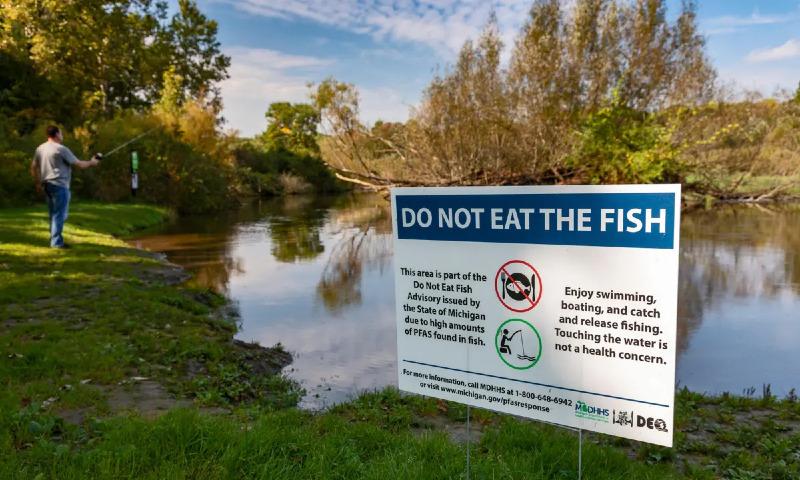 State of Wisconsin Issues PFAS Warnings for Dane County Fisheries
PFAS, also known as (poly-fluoroalkyl substances), are man-made chemicals. They were used on clothing, carpets, non-stick pans, cookware, and as firefighting foam. PFAS are made to be stain and water-resistant. These PFAS chemicals are being found in many Wisconsin bodies of water, specifically in Dane County.
Anglers are being advised to watch out for certain fish in lakes and rivers around Madison waters, such as Starkweather Creek, Lake Monona, Wingra Creek, Lake Waubesa, and Rock River. In these particular areas, officials have found levels of PFAS, and recommend not consuming walleye, largemouth bass, crappie, and northern pike more than once a month. Additionally, the consumption of fish such as yellow perch, pumpkinseeds, and bluegills is not advised more than once a week. Taking these precautions into consideration will help avoid the accumulation of PFAS in the human body. Black Earth Creek has seen especially high numbers of PFAS in brown trout. This raises concerns as the creek flows northwesterly, from Middleton into the Wisconsin River.
The accumulation of PFAS in fish tissue is not uncommon and human consumption of these fish subsequently leads to future health issues. Some health concerns include but are not limited to low birth weights, harm to the reproductive system, altered hormone, and thyroid regulations, and kidney and testicular cancer. The state Department of Natural Resources admonishes fishermen and consumers to be careful of eating fish from these contaminated bodies of water.
[Sources: : Milwaukee Journal-Sentinel; Madison.com]