$2 Million Project Adds 22 Acres to Whitetail Ridge Park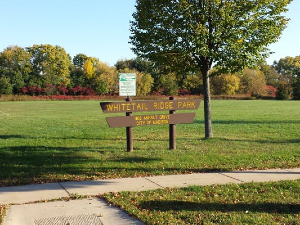 Have you heard about the $2 million project in place to expand the parks on Madison's Northside?
The mayor of Madison, Satya Rhodes-Conway, and office officials Syed Abbas and Charles Myadze, are planning to expand Whitetail Ridge Park. They plan to buy 21.7 acres of land that is currently owned by Cherokee Park inc. This purchase will cost the city $2.1 million.
Whitetail Ridge Park is located right off of North Sherman avenue. The 9.55 acre neighborhood park includes a river, playground, basketball court, and a soccer field. The additional land will add new landscape features to the park and will help form a system of parks. "It expands Whitetail Ridge Park in an area of growing population, and protects 20 acres of high-quality urban forest, in close proximity to Cherokee Marsh Conservation Park and will offer future recreation opportunities for trails, hiking, bird-watching and nature enjoyment," said Eric Knepp, park superintendent.
The proposed plan to buy the park will protect 20 acres of native trees in the park. It will also provide more activities to enjoy nature. There are official plans to reconstruct the park and make it a large park for the benefit of community and nature. If the land is bought, it is estimated it will be open to the public by 2024. Although it may be expensive, more cities need to improve their parks. It's important to be out in nature, explore, and help kids become more active.
[Sources: Wisconsin State Journal; Madison.com]