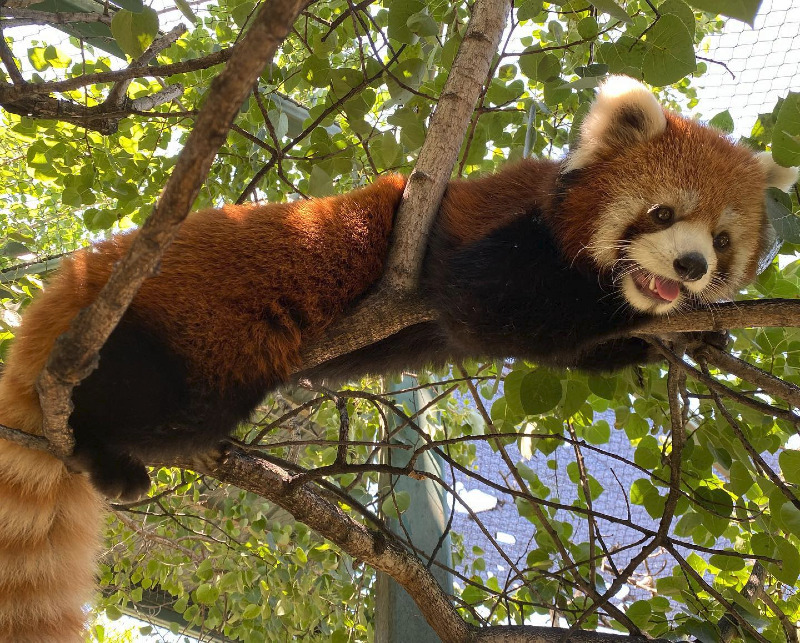 Two-year-old Red Panda Finds New Home at Vilas Zoo
There is a new red panda that has come to the Henry Vilas Zoo in Madison, Wisconsin. His name is Bandit and he is a very active two-year-old.
After two months of processing, Bandit arrived at the zoo from Ohio in early June. He had to undergo a few health checks and quarantine before he was allowed to be introduced to the public.
Tai, the female red panda at the zoo, and Bandit are slowly starting to get to know each other. Bandit is showing his curious personality by climbing trees and exploring his new home. Bandit was brought to Madison to join Tai after Tarei, another red panda at the zoo, died last year at the age of 19.
Around the world, there are fewer than 10,000 red pandas living in the wild. Red Pandas are incredible animals. Unfortunately, they are considered a part of the endangered species list. It is important to receive the right information in order to protect the red pandas.
[Sources: Channel 3000; World Wildlife; Photo Credit: Keeper Tara, Henry Vilas Zoo ]