City of Madison Continues to Make Progress in Composting Programs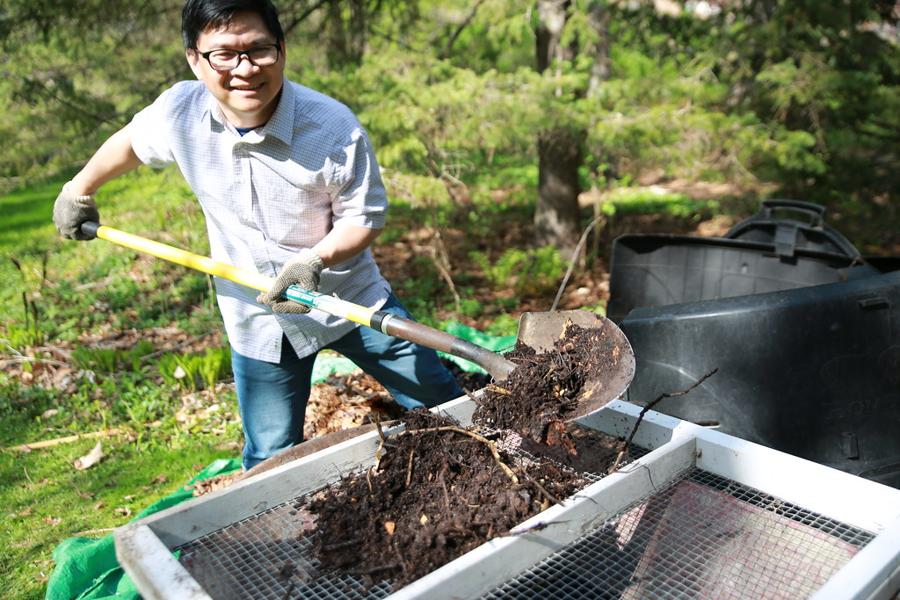 Citywide composting in Madison has had a challenging history, but supporters are still trying to make it a reality.
Compost is a mixture of decomposed organic matter typically used as fertilizer as it is high in nutrients for soil. Organic matter such as fruits and vegetables, grass clippings, and paper can be thrown into a pile and turned into compost. In turn, compost cuts methane emissions from landfills, conserves water, and reduces personal waste.
Madison has tried and failed to implement food composting programs. The city attempted to install curbside pick up services twice, but these programs quickly came to an end as food scraps were contaminated with non-organic materials like children's toys, coat hangers, and towels.
More recently, there were three locations around Madison where residents could drop off their scraps. Afterwards, scraps would be sent to a large biodigester which would extract methane from the waste. However the biodigester changed its diet from coffee grounds and crushed eggshells to strictly cow manure, effectively ending the program.
In Canada, 71% of the population has access to a curbside composting program, that is compared to 3% in the U.S. Even with these failed attempts, people haven't given up yet. With a grant from the U.S. Department of Agriculture, the city was able to open two sites—the South Madison and East Side farmers' markets—where people can drop off their compost. Thus far, the sites have collected nearly 8,000 pounds of compost.
In the future, the city hopes to work with Dane County's Sustainability Campus to develop a large-scale composting program.
[Source: Wisconsin Watch; Milwaukee Journal Sentinel; greenblue.org; Wisconsin Center for Investigative Journalism]