Telisa Yancy, Newly Hired President of American Insurance Group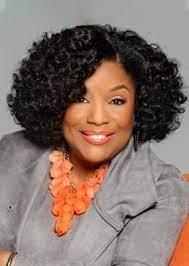 The American Family Group is big and has around 13,000 employees within all five of their companies. Telisa Yancy is part of that group and will start her term on the first of January of 2023 as president of the American Insurance Group. Not only will she be the first person of color to have that role, she'll also be the first woman.
Yancy became a member of the group in 2009 and has worked her way up the ranks. From marketing director, to marketing vice president, chief marketing officer, chief marketing officer, then to the current role of the president of American Family Insurance Direct.
All of Yancy's hard work hasn't gone unnoticed, both in the workplace and the community. Bill Westrate, the CEO of the company said, "She's built strong relationships with our agency owners and distribution partners, and has clearly demonstrated the flexibility, resilience and innovative thinking needed to lead during an ever-changing business and economic landscape." She has won many awards and has had many roles, like being part of the board of directors for both the Deluxe Corporation and the National Public Radio. Yancy has also been listed as one of the most influential Black executives on three magazines: EBONY Power 100, Savoy, and Ad Age's Woman to Watch.
Yancy's dedication, achievements, and professionalism has and will continue to create, inspire, and amaze residents residing in Dane County.
[Source: captimes.com]