New Transfer Options Available for Wisconsin Nursing Students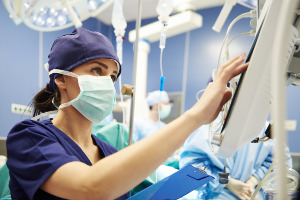 Madison Area Technical College (MATC) and the University of Wisconsin - Madison have come to an agreement to let transfer students from MATC with earned associates in nursing to earn a bachelor's degree at UW-Madison.
The program BSN @Home was created in 1996 to address shortage of bachelor-degree nurses. According to David Wahlberg at the Wisconsin State Journal, "Wisconsin could face a shortage of about 11,000 nurses by the year 2030." The agreement between both colleges will allow a smoother transition into online courses for the nursing program and for current nurses who want to pursue a higher position in the medical field. With COVID-19 occurring, nursing jobs have been in high demand; 10 percent of nursing positions have become unoccupied.
The highest role in healthcare, nursing assistant, has a vacancy of 17.2 percent, higher than previous years. Turina Bakken, a provost of MATC, says, " This new nursing agreement adds to that legacy as we work together to meet the critical nursing demand in our communities and create meaningful career options for our collective students." This makes the nursing pathway much smoother.
This new opportunity will benefit many college students in the medical field who plan to transfer to UW-Madison to earn their nursing bachelor's degree.
[Sources: Wisconsin State Journal; Madison.com]