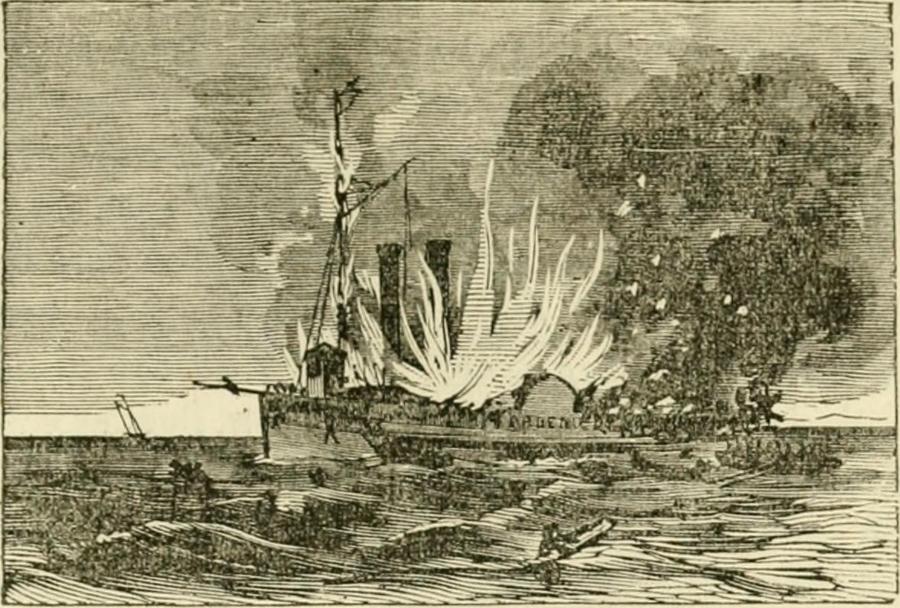 by Kelly Vazquez, age 17
On November 11th, 1847, the steamboat S.S. Phoenix, was sailing across Lake Michigan. It carried an estimated 293 passengers, many of whom were emigrants from the Netherlands. However, many of these passengers would never go on to see their destination.
Around 4:00 am on November 21st, smoke began to escape the ship's engine room as the boilers overheated and set overhead wooden beams on fire. When the crewmen discovered the fire, the Phoenix was within seven miles of the town of Sheboygan.
Although at first, the crew managed to contain the flames, the fire raged out of control shortly after. The ship's passengers were alerted and First Mate Watts organized the crew and passengers into a bucket brigade (passing buckets of water down a line of people) in an attempt to fight the fire. The fire continued to grow. Watts ordered the ship to turn towards the shore, but the fire overwhelmed the engine room and the ship drifted until it stopped about five miles from shore and nine miles from Sheboygan. [Read More]