Volcano Explosion Shoots Water into Space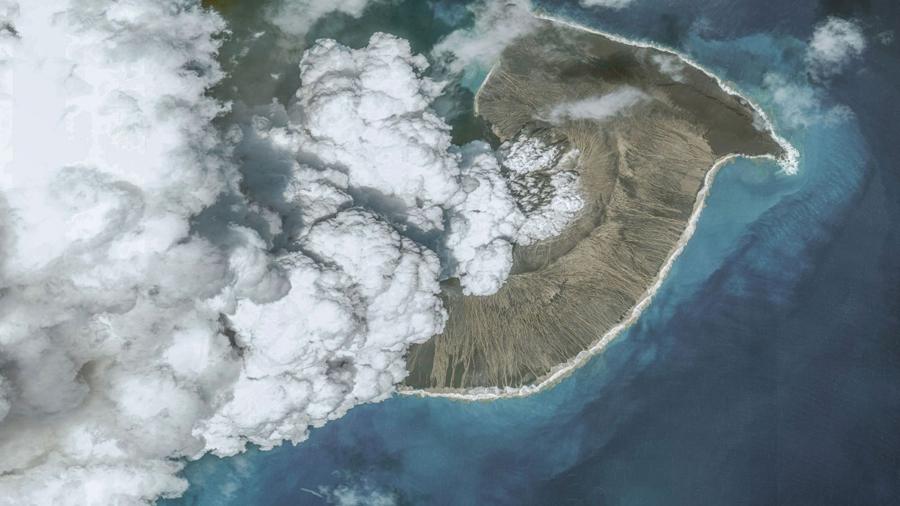 A volcanic eruption that occurred in the Pacific Ocean on January 12, 2022 reserved itself a spot in history when it ejected its water vapor into space for the first time in recorded history.
This water vapor, erupting from the volcano Hunga Tonga, which awoke in December of 2021, disrupted the ionosphere, a layer of our planet's atmosphere, at levels emulating a solar geomagnetic storm. The water vapor, in addition to simply reaching space in an historic event, momentarily absorbed light particles. Additionally, the eruption generated unprecedented levels of lightning, generating a minimum of 400,000 lightning strikes during the event.
These findings, observed from NASA's Global Ultraviolet Imager, were presented in a couple of scientific conferences, including some during a particular meeting in Chicago. The data shows that the eruption overpowered a geomagnetic storm in terms of effects.
As a result, this could have been the most impactful volcano eruption of 2022. These scientists look forward to seeing their discovery in the records book for more potential world records.
[Sources: sciencenews.com; NASA]