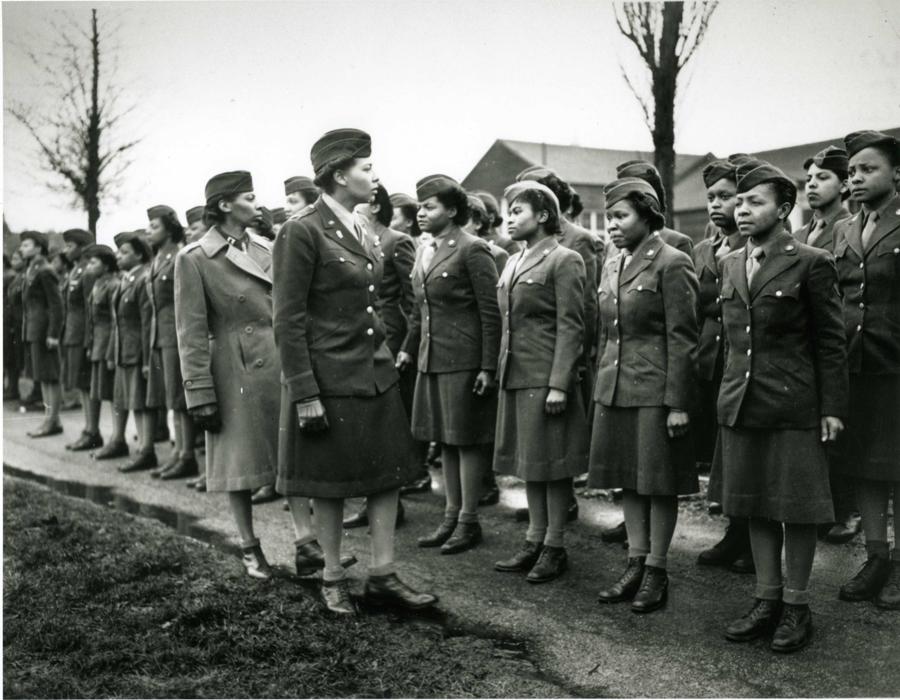 World War Two Battalion Awarded Congressional Gold Medal
During World War II, the 6888th Central Postal Directory Battalion employed people of African-American, Caribbean, and Mexican descent. The women who worked in the Postal Directory Department were grouped in the Women Army Auxiliary Corps (WAAC) and later were called the Women Army Corps (WAC) on July 1, 1943.
Unfortunately, in 1945, multiple warehouses in England had a large backlog of mail from soldiers that had not been distributed. Before it could be sent out, the mail would take six months to process first, and there were seven million soldiers and government workers waiting for their correspondence. This issue left soldiers upset since they were not receiving their mail. The 855 Black women from the WAC were granted the opportunity to go overseas, due to the support and pressure from different African American organizations. When arrived in Europe they started sending out mail. They worked seven days a week, circling through three eight-hour shifts per day. These women delivered more than 17 million letters in the last several months of the war.
These women were slandered by male soldiers based on their race and gender. Major Charity Adams, the female African-American officer with the highest rank, led her corps through a boycott against the facilities for being segregated. The reason for the discrimination they faced was because they were Black women in a primarily white place. As a solution, they decided to create their facilities such as hair salons, food halls, and refreshment bars.
Despite the racism and sexism they faced, these women were able to solve the problem at hand. The outcome of their hard work was finally recognized long after the World War ended, through a U.S. Senate bill that awarded them the 6888th Central Postal Directory a Congressional Gold Medal in 2019.
[Sources: National Park Service; Army Historical Society; The Lily]