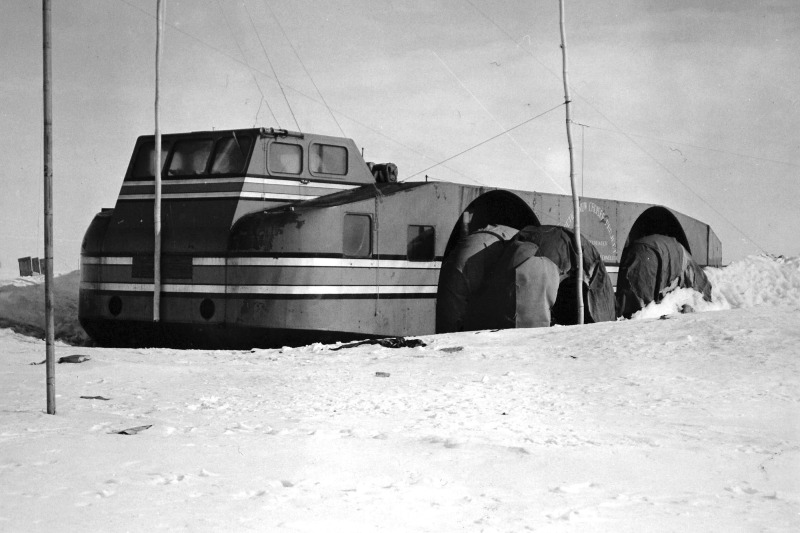 The Mysterious Story Behind America's Lost Snow Cruiser
During the United States Antarctic Expedition Service of 1939, an amazing new vehicle – unlike any other – was used. The creator, Thomas Poulter, came up with the idea for a huge mobile vehicle base after experiencing a near-death situation in which he was stuck at an Antarctic base due to the weather. He sold his idea to the Research Foundation of the Institute of Technology in Chicago, Illinois in the mid-1930s which agreed to design the vehicle under Poulter's supervision.
The actual designing of the Snow Cruiser began in 1937. Once he heard that Admiral William Byrd was going on another expedition to Antarctica in 1939, Poulter received the support needed to get the project off the ground with construction taking only 11 weeks.
The appearance of this enormous vehicle was like nothing that had been seen before. It had a wheelbase of 20 feet, was 56 feet long, and was powered by two diesel engines.
After construction was completed in Chicago, the Snow Cruiser was sent to Boston where it was loaded onto the North Star and taken to its destination in Antarctica. Problems began immediately on its arrival in Antarctica on January 12th. There, the wooden ramp used to drive the boat off crumbled under its weight. It only got worse as the vehicle failed to function in Antarctica's harsh and icy climate. This ultimately led the expedition to abandon the vehicle. The Antarctic Snow Cruiser was rediscovered in 1958 but was lost again years later due to shifting ice. The Snow Cruiser has not been seen since.
[Sources: Theatlantic.com; History.com]