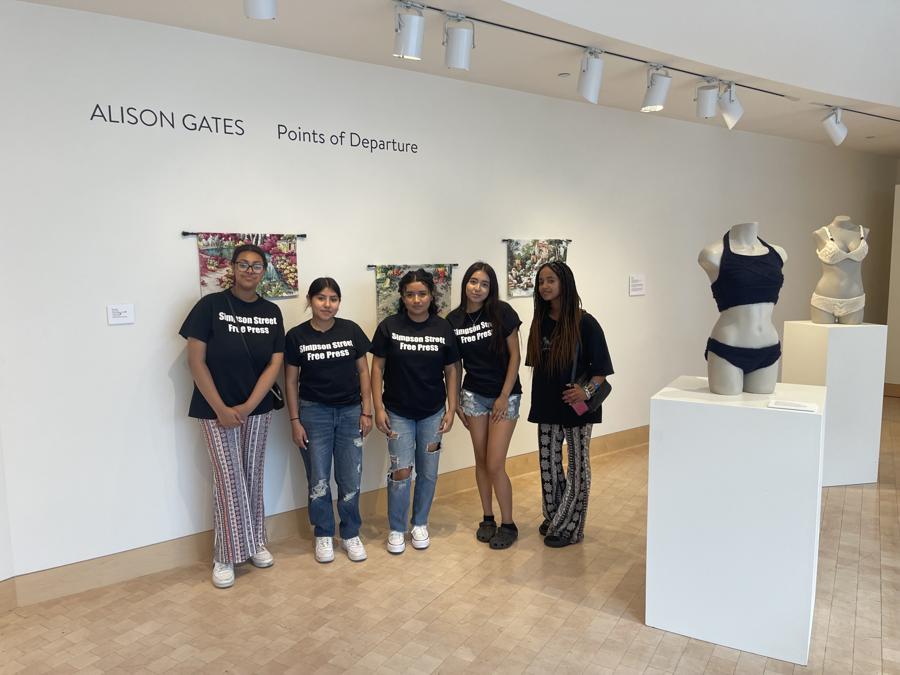 by Camila Cruz, age 16
At Simpson Street Free Press, we are always on the lookout for art. Recently, student reporters from Simpson Street took a trip to see the James Watrous Gallery at the Overture Center for the Arts. Just like writing, art is a form of discipline and expression. Both of these draw out individual imagination and creativity to convey meanings that reach deeper than the surface.
So, on a bright and sunny summer day, our reporters arrived at the Overture Center at 4:30 p.m. and made our way up to the gallery. The James Watrous Gallery is located on the third floor, where one of the gallery staff greeted us at the entrance and gave us an overview of gallery highlights and ongoing exhibits.
The Watrous Gallery is a program of the Wisconsin Academy of Sciences, Arts & Letters. The gallery showcases the work of local artists and, more generally, artists from Wisconsin. We had the opportunity to view featured collections by Colin Matthes and Alison Gates, which were on display from April 28 to July 23. [Read More]