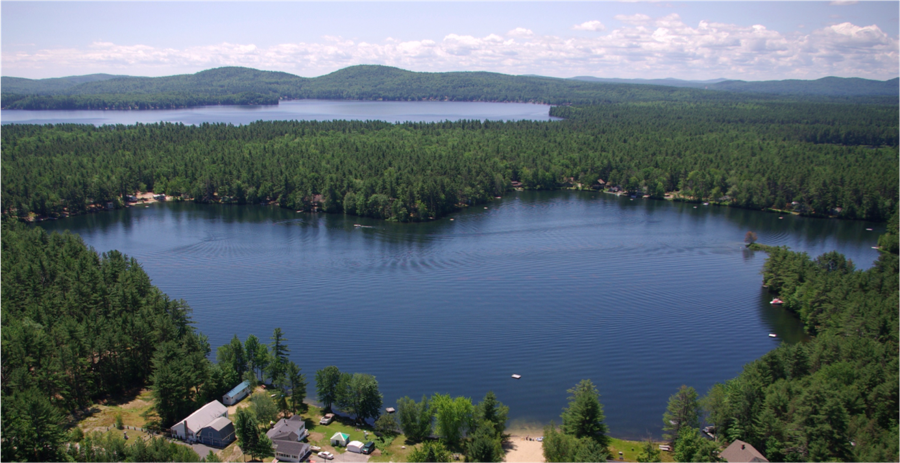 by Josepha Da Costa, age 18
This past summer, Lake Ivanhoe was one of 40 new historical markers to be designated in Wisconsin. It became only the 8th marker, out of 600, in the state to feature Black History. Peter Baker, a current resident who grew up in Lake Ivanhoe, "the safest place and the coolest place" he'd ever been in his life, played an important part in the process of celebrating this history. His tireless efforts for over 20 years finally made this commemoration possible.
Lake Ivanhoe was founded in 1926, in the town of Bloomfield, by three Black men from Chicago: politician Bradford Watson, business executive Frank Anglin, and attorney Jeremiah Brumfield. These men were looking for a summer vacation place to visit with their families to get away from the racial unrest in Chicago at the time, which was a result of the Great Migration. As Black people started frequently moving to the northern cities, specifically Chicago, segregation became increasingly prominent. Since Black people were not welcome in predominantly white resorts in neighboring places like Lake Geneva, they decided to create their own. This was where the first entirely Black owned community in Wisconsin was born.
The town's streets were named after famous historical people like Crispus Attucks and Phyllis Wheatley. A large gazebo was built in the middle of town where the neighborhood families were able to hold cookouts, gatherings and concerts. For most of the 1920s, Lake Ivanhoe was a safe haven for Black families to reside and enjoy. However, after the stock market crash in the 1930s, the once lively resort quickly became abandoned. [Read More]