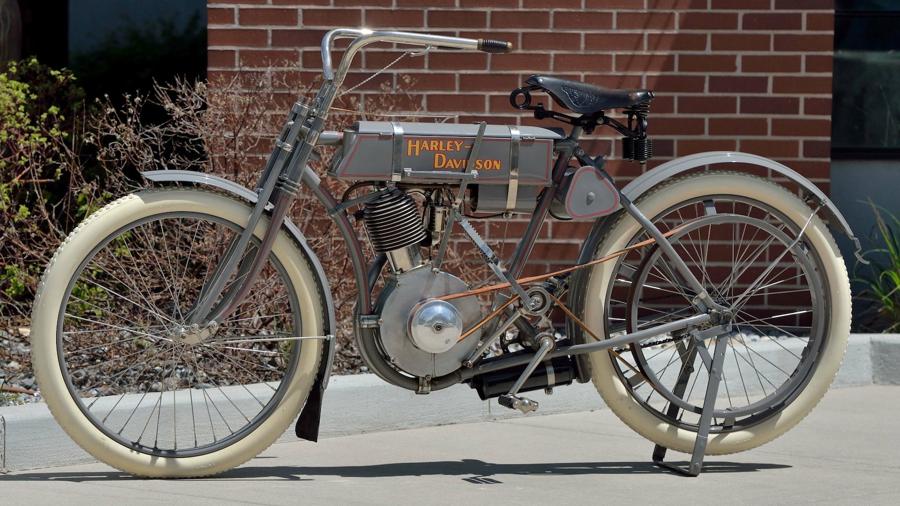 by Jules Da Costa, age 15
The most expensive bike ever sold at an auction was a 1908 Strap Tank Harley-Davidson, which happens to be a rare piece of Wisconsin history.
Manufactured in Wisconsin, the 1908 Harley-Davidson was sold at an auction for $935,000, after the auction fees. The motorcycle was sold at the end of January at the Mecum Auction in Las Vegas. The 1908 that sold is suspected to be one of 12 to ever be made. A 1907 Strap Tank was sold for $715,000 in 2015, making it the fifth most expensive bike sold at an auction.
The 1908 Strap Tank is one of the most unique models in Harley-Davidson history and is considered the earliest model most people can find. This model is most known for its features and original parts. It was given the name "Strap Tank" because of how its fuel tank is connected by nickel straps. As a result of these one of a kind features, these motorcycles can be very difficult to find and are rarely sold at auctions. [Read More]