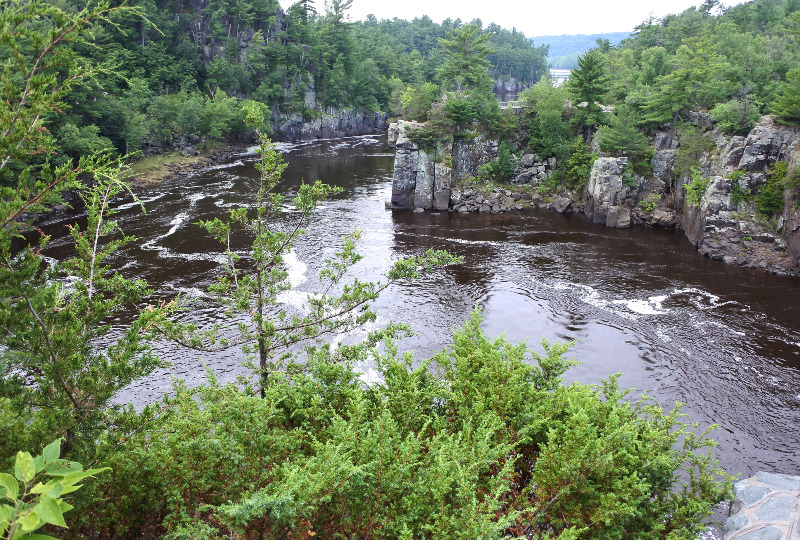 Wisconsin's First State Park: Interstate Park at the St. Croix Dalles
1.1 billion years ago, a mysterious rift, ranging from the depths of Lake Superior to present-day Iowa appeared. From the cracks of this rift, came oozing lava, hardening into a substance known as basalt. Over the next 500 million years, these natural occurrences worked in tandem with one another to support a sea of water which floored the entirety of this dark, gray material. The deposition of sand and silt from the sea led to the creation of sandstone and shale. Increased global temperatures promoted the shift of myriad glaciers across the state of Wisconsin, carving out the area's famous potholes that are widely recognized today as the St. Croix Dalles.
As plans to build city roads using crushed rock from the Dalles emerged in the mid 1800s, general public concern rose. From a young age, George Hazzard had developed a profound appreciation for the Dalles. His work as a railroad agent further deepened his love for this area, which prompted him to organize a movement in hopes of preserving the flora and fauna of the St. Croix Dalles.
Hazzard's preservation movement began in the late 1860s, a movement which primarily focused on ensuring the Dalles's federal protection. Three decades later, Minnesota legislators recognized the west bank of the St. Croix Riverway as a state park. Wisconsin officials provided sufficient funding, and a section of the park was formally established in the state. Today, it is formally recognized as the First State Park.
Despite its statewide recognition, most of the land remained privately-owned. Hazzard, and allies alike, dedicated themselves to endless acts of bartering with different land owners. Lasting ten taxing years, they successfully acquired 1734 acres of parkland, nearly tripling Minnesota's 282 acres of land.
The St. Croix Dalles remains as one of the top contenders for Wisconsin's greatest marks of natural beauty. You can visit the state park at St. Croix Falls, WI to reap the fruits of its scenic flora and fauna.
[Sources: Wisconsin DNR; Wisconsin History Highlights]