Wisconsin Supreme Court 4-3 Decision Sparks Open Records Debate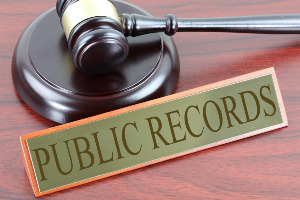 Open government watchdogs say a recent 4-3 decision by the Wisconsin Supreme Court might weaken part the state's landmark 1982 Open Records Law. The court ruled citizens are only entitled to certain types of open records requests if there is "some judicially sanctioned change in the parties' legal relationship."
The opinion dates back to a 2017 lawsuit filed by Waukesha residents and a taxpayer group, Friends of Frame Park. The dispute concerned city plans to bring an amateur baseball team to the community.
The litigants were granted their records request, but later denied access to a proposed draft contract between the City of Waukesha and Big Top Baseball. But city officials claimed public access during ongoing negotiations might compromise the future contract. Waukesha officials said "public disclosure of the draft contract before the Common Council has had an opportunity to consider the draft" might hinder negotiations.
The narrow 4-3 decision leaves plenty of room for debate.
Justice Jill Karofsky said the majority's decision "condones the city's patently inapplicable 'competitive or bargaining' excuse to deny Friends timely access to a proposed contract." Karofsky wrote in a dissenting opinion that "the result is that Friends are denied the attorney fees to which it is entitled for bringing a claim to enforce its rights when Friends had no other recourse."
Other open records advocates also criticized the court's majority opinion. Wisconsin Transparency Project President and Founder Tom Kamenick quickly released a statement. "This is not what the state Legislature intended or wrote when they enacted the Open Records Law in 1982," he said. "The law doesn't say a plaintiff has to get a court order, it says a plaintiff has to 'prevail." When you get the records you sued to obtain, you've prevailed — you've obtained the result you wanted."
Bill Leuders, president of the Wisconsin Freedom of Information Council, called the decision a "body blow to the state's traditions of open government," adding that the decision could lead authorities to legally deprive the public of open records in certain cases.
In light of Wednesday's ruling, both Kamenick and Lueders called on state lawmakers to pass legislation clarifying Wisconsin's open records laws.
[Sources: Wisconsin Transparency Project; The Capital Times; Madison.com; Associated Press]