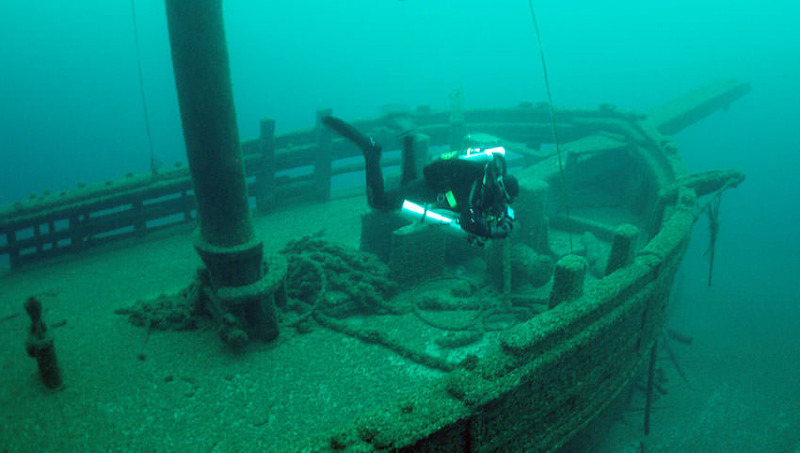 Exploring Wisconsin's 'Shipwreck Coast'
The National Oceanographic and Atmospheric Administration (NOAA) named Lake Michigan's Wisconsin Shipwreck Coast a National Maritime Sanctuary in 2021, six years after its nomination by local communities. A new addition to the National Marine Sanctuary System, Wisconsin's Shipwreck Coast became the second sanctuary in the Great Lakes and third freshwater sanctuary.
The Wisconsin Sanctuary has more shipwrecks listed on the National Historic Register than any other state including 36 shipwrecks and 59 suspected wrecks. This is caused due to dangerous weather conditions. The cold temperatures of Wisconsin's coastal waters preserve the history represented by these ships allowing drivers to explore what's inside.
One of these shipwrecks is the Home, built in 1843 and sunk in 1858 which transported lumber, general merchandise, and grain to Lake Erie and the upper lakes. Another ship discovered in the sanctuary was the "Christmas Tree Ship" or Rouse Simmons, carrying Christmas trees to Port Chicago built in 1868 and sunk in 1912.
Each one of these shipwrecks was a tragedy to family and friends but now they are seen as historical sites which underwater divers can explore.
[Sources: marinesancutary.org; Wisconsin Historical Society; Spectrum News]