Ezekiel Gillespie Helped Secure Voting Rights in Wisconsin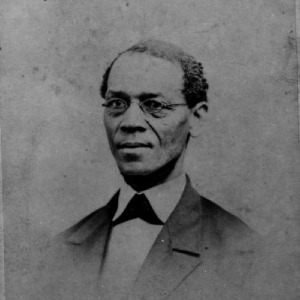 Ezekiel Gillespie was a civil rights activist that was known for his accomplishments and his big impact in the African American community in Wisconsin.
Gillespie was born into slavery in 1818 in the state of Tennessee. After he bought his freedom for $800, he moved around the country, eventually moving to Milwaukee, Wisconsin in 1854. There, he focused on challenges faced by the African American community.
Gillespie was active in the Underground Railroad during the Civil War. Gillespie became a messenger for the Milwaukee & St. Paul Railway Company, where he helped escaped slaves travel to northern states, including Wisconsin.
Gillespie became a respected member of the African American community in Milwaukee. January 6, 1869 Gilespie wrote to the bishop William Paul of the African Methodist Church requesting that Milwaukee citizens desired a congregation, the bishop took action fast. Gillespie helped found the first African Methodist Episcopal church in Wisconsin.
Gillespie registered to vote but was denied because of his race. In 1849 Wisconsin citizens voted to allow African men to vote. But, they didn't actually get the right to vote until 1866. It took a ruling by the Wisconsin Supreme Court, in a case brought by Gillespie, to give black men the right to vote in Wisconsin. This right wasn't added to the U.S constitution until 1870. Gillespie was later the first black man to vote in Wisconsin.
Ezekiel Gillespie is buried in Milwaukee Forest Home Cemetery. He is known as the civil rights activist who helped secure African American voting rights in Wisconsin.
[Sources: Wisconsin Historical Society; Milwaukee Independent]