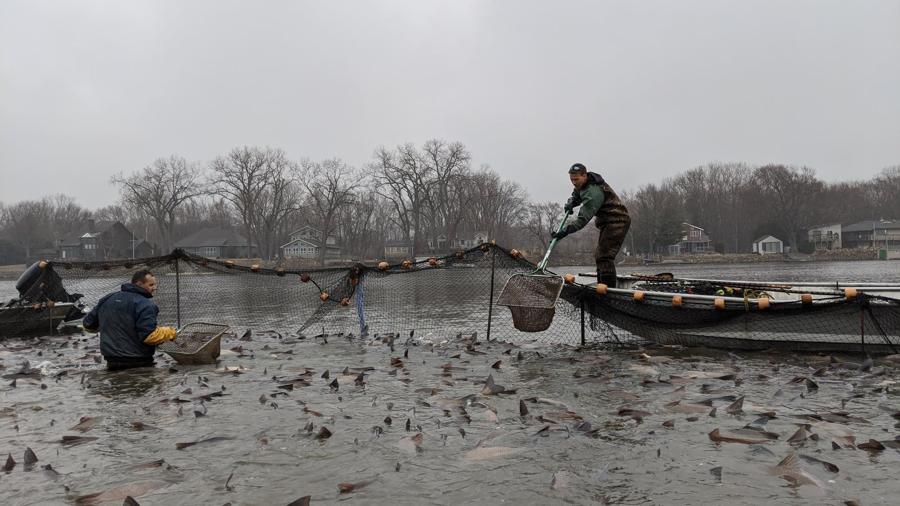 by Sofia Zapata, age 13
An invasive carp species that originates from Europe and Asia has been affecting many rivers in the United States, including our own Wisconsin River. If scientists don't resolve this issue or find ways to control the populations, this could be very dangerous for the existing 98 different species that reside in the Wisconsin River.
For over 100 years, the Asian carp has invaded the United States. The Wisconsin Department of Natural Resources says that the carp are traveling from Asia to the Mississippi River and followed by the Wisconsin River. This carp can be very dangerous for our rivers because they are really aggressive hunters, which initiates competition for other species.
Asian carp may live up to 20 years and as they grow, they mature between four to eight years in their life. They are an interesting species because of their jumping ability, however this can be dangerous to boaters. Specifically, adult Asian carp weighing 40-60 pounds can jump up to 10 feet above the water's surface, unlike any other common species. [Read More]