Explore Science at Sheboygan Spaceport and Maritime Sanctuary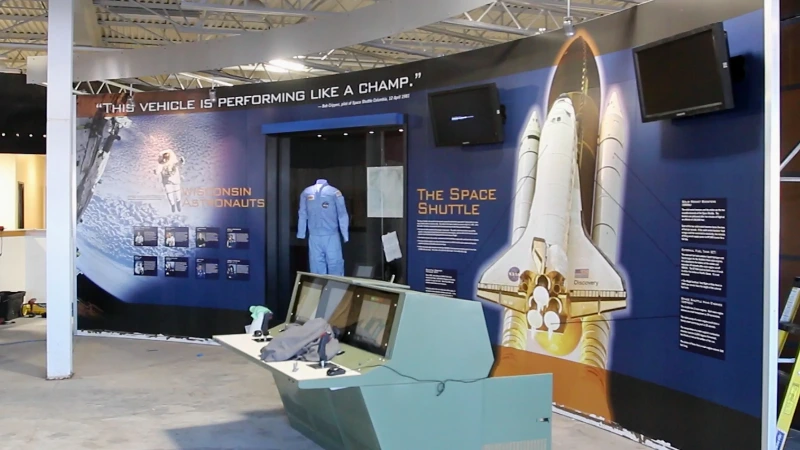 It is a science tourism attraction, and it's right here in Wisconsin!
Among its many tourism destinations, eastern Wisconsin is home to a National Maritime Sanctuary along Wisconsin's Lake Michigan shoreline. This area includes the cities of Manitowoc, Port Washington, and Sheboygan.
Back in 2008, a report by the Wisconsin Historical Society encouraged study of the mid-Lake Michigan region (covering about 875 square miles of Lake Michigan). It designated the area to be studied by maritime specialists. This meant the region quickly became a premier site for science and technology education.
Recently, the National Marine Sanctuaries and National Oceanic and Atmospheric Administration (NOAA) asked for public opinion regarding this area of Wisconsin and its designation as a national marine sanctuary. They also began developing an environmental impact statement, draft management plan, and draft regulation to become a sanctuary.
The proposed sanctuary contains 39 known shipwrecks, including 16 on the National Register of Historic Places. The area also includes 15 intact shipwreck sites. This is the largest number of shipwreck sites in the maritime trails regions of Wisconsin's Great Lakes. Three of the ships found in this sanctuary have standing masts, which is rare to find in the Great Lakes. This region includes two of Wisconsin's oldest shipwrecks ever discovered; the Gallinipper lost in 1833 and the Home, which sunk in 1843.
Project Fresh Coast is an education project based on development of community culture engaged in innovative, hands-on experiences with science, technology, engineering, art, and mathematics, also known as STEAM education. Sheboygan's Spaceport is the major step for this concept.
"On a Sphere," is a now a permanent exhibit in Sheboygan. It was part of an event called Rockets for Schools that took place at Blue Harbor in Sheboygan. The exhibit recently opened to public at the spaceport. The "On a Sphere" exhibit is a room-sized global display system that uses computers and videos projectors to display planetary data onto a six-foot diameter sphere, like a giant animated globe.
NOAA's researchers developed this exhibit as an educational tool to help people of all ages understand Earth systems. Things like images of atmospheric storms, climate change, and ocean temperatures are shown on this globe to explain the environmental process in a cool and interesting way for everyone. The museum also offers unique displays like an interactive console with video screens to let visitors try to land a space shuttle, examine moon rocks, and learn about NASA artifacts and mission control consoles.
Another new interactive project is called "the Sea to Space Exploration. '' This exhibit focuses on the spirit of exploration and the relationship between nautical and aerospace sciences. This project includes exhibits like historical maritime artifacts, robotics and engineering highlighting the innovation and inventions of aerospace companies, virtual reality simulations, retractable covered ponds for ROVs (remotely operated vehicles) experimentation and competitions, and finally, a life-size schooner playground.
The National Maritime Sanctuary will be a place for the exciting and never-seen-before activities included in Project Fresh Coast. These exhibits "On a Sphere '' and "Sea to Space '' make Sheboygan Spaceport the perfect destination for science and space exploration education.
[Sources: Sheboygan Press; Wisconsin Historical Society; City of Sheboygan; Image Credits: Trip Advisor]