Wisconsin Begins PFAS Testing this Fall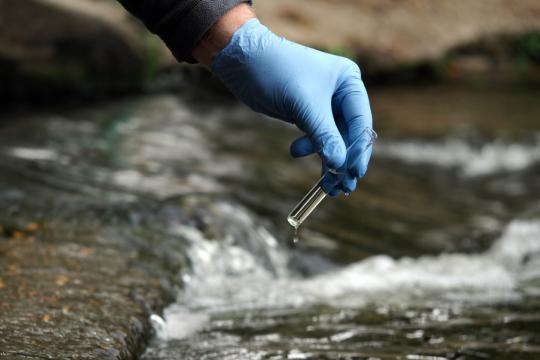 Per- and polyfluoroalkyl substances, also known as PFAS, are a family of synthetic chemicals. They are used in everyday household products, such clothes, carpets, nonstick cookware, packaging, and firefighting foam due to their ability to repel water and stains. The PFAS family of approximately 5,000 chemicals are known as "forever chemicals" because they last for a long period of time in the environment and human body. Research suggests that these chemicals can cause various types of cancers, decrease birth weights, damage the immune and reproductive systems, impact hormone regulation, and alter thyroid hormones.
Since 2019, the DNR has been working to develop standards for two of the better known PFAS chemicals, PFOA and PFOS, to determine safe levels of these two chemicals in public water systems. Beginning this fall, Wisconsin communities will be required to test their water to ensure that the PFOA and PFOS do not exceed limits set by the State of Wisconsin.
Testing will be phased in for cities depending on their size. Cities with a population exceeding 50,000 are required to begin testing on November 1, 2022. Communities with populations under 49,999 will begin testing in February of 2023, and cities with populations under 10,000 will need to start testing in early May of that same year.
Communities will be required to provide public notice when amounts of PFAS over 20 parts per trillion (ppt) are detected in the water and are further required to include in a yearly report whether any levels of PFAS have been detected. Any public water system containing PFOA or PFOS chemicals – or combinations of them – higher than 70 ppt, will be required to take action to reduce the chemical level. The federal EPA imposes a PFOA limit of 20 ppt for public water systems.
The new Wisconsin PFAS standards represent the conclusion of a protracted process to establish standards that have been resisted by the industry and public water
Milwaukee Journal Sentinel; Madison.com