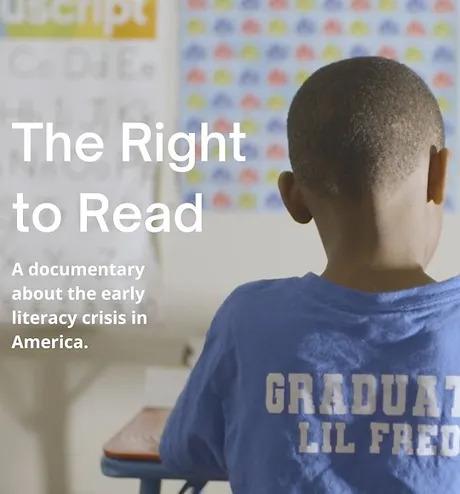 by Kadjata Bah, age 18
A new documentary film called The Right to Read adds to growing national debates about literacy and the science of reading. This timely and compelling film is streaming for free until March 9, 2023.
Directed by Jenny Mackenzie and produced by LeVar Burton, the film follows a long-time activist, a teacher, and two families as they navigate the future of education.
Kareem Weaver is an Oakland-based activist with the NAACP. He is an experienced educator, and his mission is to create a world where 95% of children can read. Working with Sabrina Causey, a rookie first grade teacher in Oakland, the two make a case for a new curriculum for their students based in the science of reading. [Read More]