Book Review: The Distance Between Us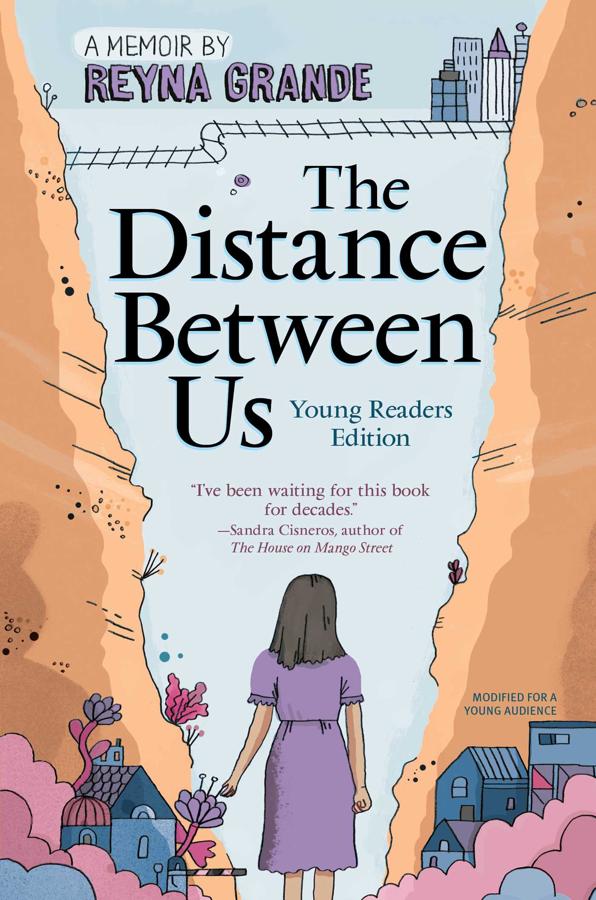 "The Distance Between Us" by Reyna Grande is an autobiography. The book was first published in 2012. The story begins in Mexico with Reyna, her two siblings – Carlos and Mago – and her mother. Early on we find out that Reyna's father has crossed the border from Mexico to the United States, also referred to as "El Otro Lado.'' He left when Reyna was very young and a picture of him was all Reyna had to remember him.
In January 1980, Reyna's mother would be getting an unexpected phone call from her husband, Reyna's dad, asking her to join him and make the journey to the United States. Reyna's dad quickly faced hardship and realized it was not as easy in El Otro Lado as many expected. He wanted her help to pursue his dream, the reason why he left his family in the first place. His dream was to earn as much money as he could, to build his family a house in Mexico and be able to return to his homeland and provide for his loved ones.
When the ladies from la Colonia of Guadalupe found out that Reyna's mom had received the call from her husband they all felt resentful. Most of the men who cross to "EL Otro Lado'' with the same dream, after a while would eventually forget about the family they left behind and some would even start a whole new family in the United States.
Unfortunately for Reyna and her siblings, they could not go with their mother. It was too expensive and dangerous to bring all of the kids, especially since she was crossing the border with the help of a coyote – a person who gets paid to smuggle people across the border. After much consideration, Reyna's parents made the difficult decision to leave their kids with Abuela Evila, Reyna's grandmother.
The rest of the book expands on the topics of poverty and immigration while diving into the many challenges undocumented people facet in the United States. I would highly recommend reading this book. It was very interesting and coming from an immigrant family, this book was sentimental and left a meaningful impact.