Book Review: We Were Liars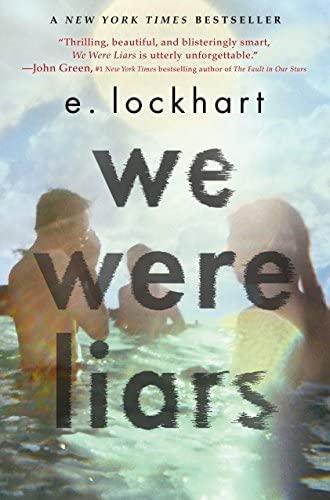 We Were Liars by E. Lockhart is a book whose title you will want to remember. We Were Liars details the summers of Cadence, the oldest granddaughter of the Sinclair family. She tries to find answers on why her cousins stopped talking to her, why she has daily painful headaches, and why she stopped going to "the island". Along the way, she discovers a dark secret that her family hid from her.
The liars—Cadence and her cousins Jonny, Mirren, and Gatwick (Gat)—were close until the summer when Cadence was fifteen, the summer when everything changed. Cadence got into a serious accident that left her very injured with no memory of what her life was like before. For that reason, she decides to take it upon herself to discover what happened.
All Cadence remembers is that the liars went to their grandparents' private island off the coast of Massachusetts every summer and that she was also in love with Gat—who was Johnny's mother's partner's nephew, meaning he was an adopted cousin.
The Sinclairs may seem like your typical rich family but behind closed doors lie many secrets. With the amount of power and money they have, they can make the public eye see what they want.
I highly recommend reading this book and once you start, there is no going back. I read it in one sitting, wanting to get to the end to discover what "liars" meant. Once I did, I was left teary-eyed. It's a slow-burning book that I would recommend to middle and high schoolers to read if they are interested in mystery books with a plot that takes a long time to develop.