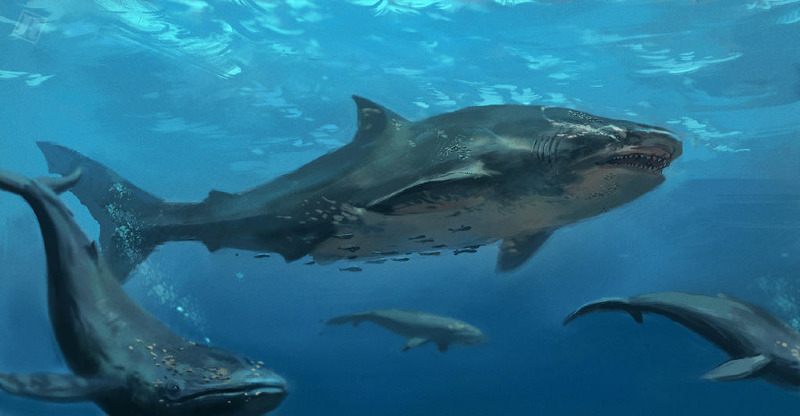 by Theodore B. Morrison, age 13
Sharks are one of the most feared predators on the planet, and while they looked the part, that didn't protect the population from near-extinction events throughout history. A recent study shows that a large portion of sharks died spontaneously within the span of 100,000 years from start to end, eons ago. There have been different observations and possible conclusions made by scientists.
The event in question occurred 19 million years ago, predating human existence. It is believed to have killed nearly 90 percent of the shark population worldwide. Before the extermination, there was an age of death for many other ocean species, which was followed by the sharks' long-standing domination over the sea. The ensuing near extinction of the sharks continues to puzzle scientists.
Elizebeth Sibert, paleobiologist and oceanographer at Yale University, was the scientist looking into this event. She observed that sharks with a particular bone shape were targeted specifically. "The project came out of a desire to better understand the natural background variability in these fossils," she said. [read more]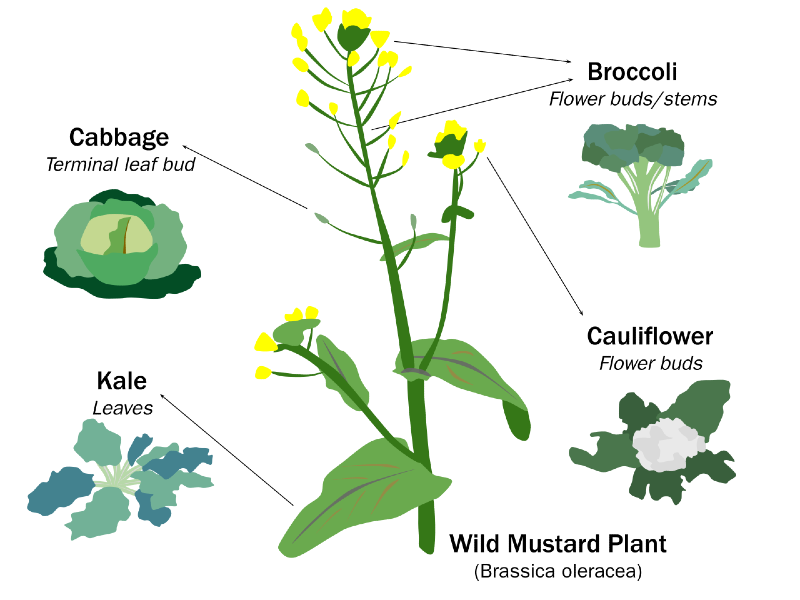 by Jordan Banks, age 14
Did you know that many different types of animals and the food you eat are affected by artificial selection? The meat you consume and maybe even your household pet are the products of centuries or even millennia artificial selection.
The definition of artificial selection is 'breeding to produce desired characteristics in animal or plant offspring.' Natural selection , in contrast, is when an organism independently adapts to their environment to survive. Humans cause artificial selection when they mold the organisms to what people desire.
Many animals are a product of artificial selection. For example, dogs go through artificial selection by dog breeding. The dog originally comes from the wolf, but with thousands of years of breeding we have many different types of dogs. Today we have dogs such as goldendoodles and french bulldogs, both of which were artificially selected. [read more]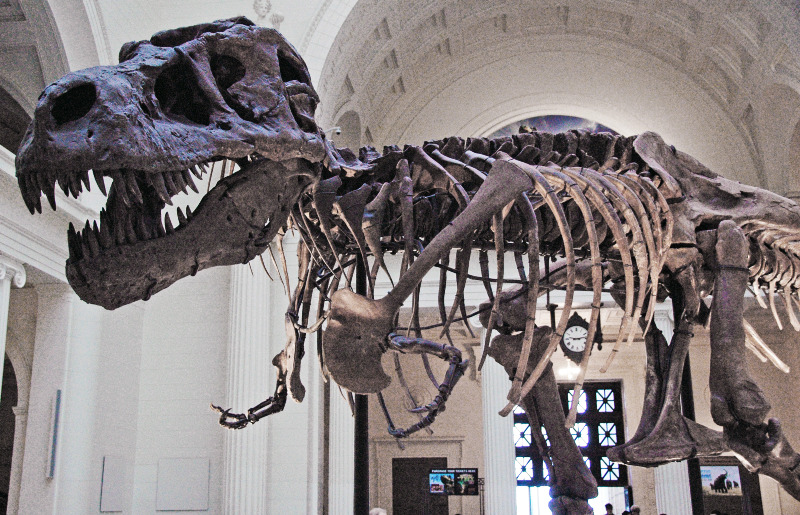 by Jules Da Costa, age 13
Scientists always knew the Tyrannosaurus Rex (T - Rex) had a powerful bite but they were unsure why. Now, new research explains the science behind why the bite had such tremendous power.
Scientists have recently gathered data about the T- Rex's bite. They discovered that the bone-crushing bite was powered by a stiff lower jaw. The stiffness came from a small boomerang-shaped bone called the prearticular. A study presented in April 2021 shows that this bone was what gave the T- Rex its flexible lower jaw. A flexible lower jaw allowed them to open their mouth wider than most reptiles to bite larger prey. Like all reptiles, T-Rex had a joint in their lower jawbone called the intramandibular joint. Scientists have shown that with a bone spanning this intramandibular joint, the T-Rex could produce a bite force of more than six metric tons of power, which is the weight of an average delivery truck.
The scientists used 3-D scans and computer models to discover how the T-Rex bite was so powerful. One of the scientists was John Fortner. He is a vertebrate paleontologist at the University of Missouri in Columbia, Missouri. John and his colleagues are using some advanced technologies to dig deeper for information about the T-Rex's bite. First, they started a 3-D scan of its skull. After the scan, they used a computer model to see how the mandible would move. Finally, the scientists created two different versions of the jawbone to see how ligaments and the prearticular affected the bite strength. [read more]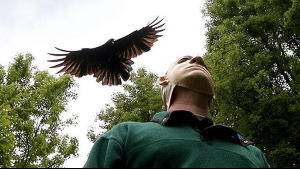 Experiments Demonstrate Magnitude of Crow Intelligence
by Eva Stouffer, age 13
While it has been known for a long time that crows are smart birds, we may have underestimated their brainpower until recently. One example that demonstrates this is that they can tell the difference between friend and foe, and pass that information on to other crows.
Crows learn to associate faces and places with danger or benefits and can communicate this information to other crows. In addition to being extremely observant of humans they are also observant of other crows. This allows for information about friendly or helpful animals, or about dangerous areas such as busy intersections, to be passed down for generations. [Read More]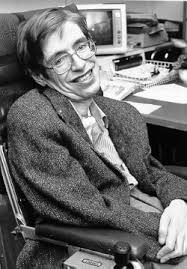 Stephen Hawking Overcame ALS and Revolutionized Physics
by Modou Faye, age 13
Stephen Hawking was born on January 8, 1942 in Oxford, England. By the age of 21, he was studying cosmology at the University of Cambridge when he was diagnosed with ALS.
Over his lifetime, Hawking wrote 15 books and his life was captured in the film ''The Theory of Everything" in 2014. He thought time travel was possible and explained it in his book "A Brief History of Time." In 1988, Hawking became famous around the world when his book was published. In the book he explained cosmology, but it was difficult to understand for many, so he wrote "The Universe in a Nutshell" in 2001, which was translated into 40 languages. [Read More]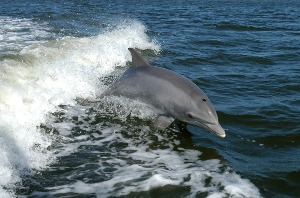 Dolphins Create Sound Waves to Navigate Underwater
by Destany Jackson, age 13
Dolphins are very intelligent creatures who can do incredible things. One of the most interesting facts about dolphins is their extra sense, echolocation, also known as sonar.
Echolocation is a dolphin's unique way of seeing underwater to locate and track its prey. A dolphin's head contains sensitive organs which allow it to send and receive sound waves. These sound waves bounce off underwater objects, giving the dolphin information about size and distance. [Read More]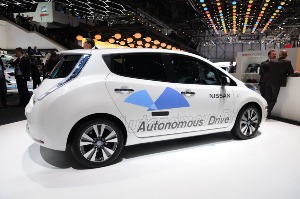 Texas - New Hotspot for Driverless Vehicles?
by Eva Stouffer, age 13
Lately, there has been a lot of excitement about driverless cars. In addition to Silicon Valley, Texas is another place where many companies looking to develop autonomous vehicles are headed.
The interest in Texas is due to a new state law that allows Texas manufacturers to test autonomous vehicles on public roads and state highways. A program called "Milo" benefits from this law. Milo offers free transportation from special events, like sports games using autonomous shuttles that have 12 seats each. While an operator is present in these vehicles, he or she does not drive the shuttles. [Read More]
More Recent Science Articles