Sen. Elizabeth Warren Suggests Post Office as Substitute for Payday Lenders
by Maritza Gomez, age 16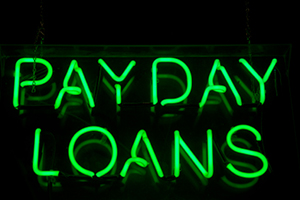 A new legislative proposal could protect vulnerable citizens from the deceitful practices of payday lenders. The proposal, supported by Democratic Senator Elizabeth Warren of Massachusetts, would allow the United States Postal Service to partner with banks to provide basic banking services to people across America.
A 2012 report from the USPS's Inspector General found that 68 million Americans did not have bank accounts. These Americans spent over $89 billion on fees and interests from short-term loans and check cashing services alone. The report found that individual households spent more than $2,400, or about one-tenth of their annual income, on fees and interests.
The payday lending business has operated without regulation for decades, profiting from loopholes, and avoided state-implemented reform attempts. The threat of new rules from the Consumer Financial Protection Bureau already put an end to the unfair and questionable practices of some traditional banks like the payday lending business. The bureau did this by prohibiting the deposit-advanced loans, which have similar features to payday loans like high interest rates and fees. However, the lending business still exists.
Senator Warren proposed a way to eliminate the practices of payday lenders. In an editorial for the Huffington Post, she said, "USPS could partner with banks to make a critical difference for millions of Americans who don't have basic banking services."
She argued that USPS could do this by replacing non-bank financial service companies like check cashing and payday lending stores, and providing essential services to citizens living in "bank deserts": areas that do not have access to banking services. This would make financial services including debit cards and small-dollar loans accessible to people living in these communities through their local post office.
In addition to helping these citizens, USPS would benefit by self-generating revenue. In fact, doing business in communities that lack bank services would lead to profits of up to $9 billion for the struggling federal mail agency. This profit would help USPS overcome the financial crisis Congress' harmful policies caused them. These policies require USPS to hold assets in their pension fund that are enough to cover 75 years of future pension costs. Congress' refusal to remove these pension requirements forced USPS to the brink of bankruptcy. Even though the agency receives no taxpayer money, it is required to work under Congress' authority.
Senator Warren's proposal would not only provide citizens with an alternative to the damaging financial situations caused by payday lenders, but also it would give USPS a way out of its financial crisis.
[Source: BillMoyers.com]