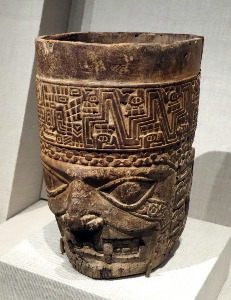 by Jason Medina Ruiz, age 11
How were ancient American metals crafted and what did they look like?
The most common metals used were gold, silver, and copper. The Peruvian tradition of creating amazing artifacts from precious metals was started 3,500 years ago.
A Kero was a commonly used silver cup in the Andean region in central Colombia where they drank Chicha. Chicha is a beer made out of corn that was placed inside the Kero which had a bird pattern. They have been found in cemeteries near the corpses, and were painted with turquoise. There was also another cup known as the portrait cup, which was made to resemble a real person. It was made out of beaten silver and had very noticeable characteristics such as almond eyes and hooked nose like an eagle's beak. [read more]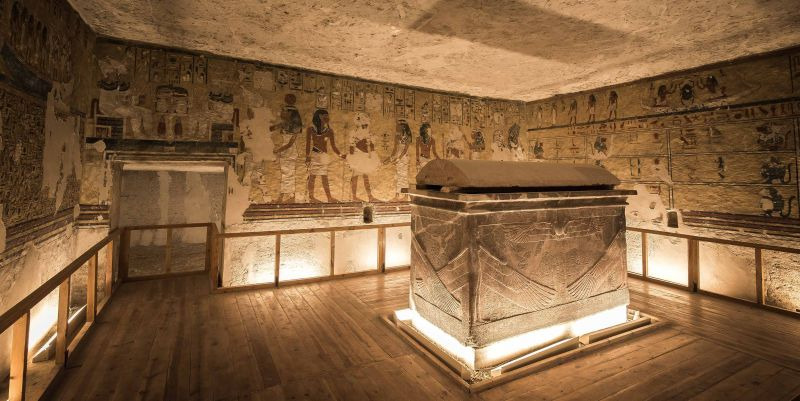 by Jacob Dunn, age 13
The Valley of the Kings is one of the most important parts of Egyptian history. This ancient place holds almost all the pharaohs of ancient Egypt. This burial site contains the bodies of pharaohs dating back to the 18th,19th, and 20th dynasties (1539 BCE to 1075 BCE).
This burial site can be found west of the Nile River in the hills behind Dayr-al-Bahri. This burial site has 62 known tombs including the one belonging to King Tut. Inside the pharaohs' tombs, there would be markings and paintings of the kings as well as their treasures.
For that reason, they put the tombs in the valley but the tombs sank deeper into the mountain creating the Valley of the Kings. This place was created was because the pharaohs did not want their riches being stolen by tomb raiders. Unfortunately, they still were robbed by tomb raiders during the New Kingdom (1570 - 1069 BCE). Yet King Tut's treasures were untouched. The people of ancient Egypt even believed that there was a curse put on King Tut's tomb. The curse is said to be real because archaeologist Howard Carter discovered the tomb and died a week later. [read more]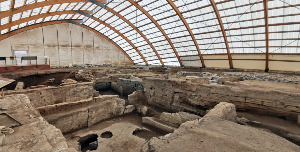 by Daniel Garduno, age 11
Archaeologists have recently discovered a town in Turkey near Mesopotamia that they believe is the oldest known town in the world.
The old Turkish city is called Catalhoyuk and is about 9,000 years old. From what archeologists estimate, 10,000 people used to live in this region; now the town is a set of decomposing ruins. The town of Catalhoyuk had no front doors, and homes were built right next to each other. Evidence shows that instead of using streets and paths to travel between homes, people usually had to walk across the rooftops. Without any current resources, the town looks prehistoric.
Catalhoyuk is known for various things. A signature of the townsfolk in this area was their talent for art. Their art was mostly creative design that included murals and sculptures. The townsfolk usually put their finished art in interiors and exteriors of the most used room - an ancient equivalent of changing wallpaper every few months. Usually the main room was featured with red painted plaster bull skulls attached to the walls of the room. They also used animal bones and remains which included beaks, teeth, skulls, and tusks. [read more]
Recent Geography Articles