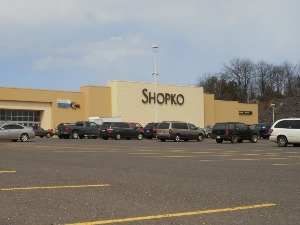 After over three-and-a-half decades at its current location, the Shopko store at South Towne Mall in Monona will close in early May, joining the 173 other Shopko stores closing nationwide amid financial issues. This will leave 109 Shopko stores left in the United States, and none in Dane County.
Sun Capital Partners, a private-equity group who owns the chain, filed for Chapter 11 bankruptcy last month, citing increasing debt and competition. The group has received $480 million from the filing and plans to use it to pay back suppliers, vendors and business partners.
Small communities are expected to be affected the most by the closings. In 2012, Shopko pioneered the "Hometown concept" and began opening smaller Shopko stores in small communities. Shopko stores have broken ground in smaller towns which, traditionally, big-box stores have passed over. With the many closings, residents of small towns will once again have mostly dollar stores and independent retailers to shop at.
Despite the closings, Shopko representatives remain optimistic about Shopko's future. "In a challenging retail environment, we have had to make some very tough choices, but we are confident that by operating a smaller and more focused store footprint, we will be able to build a stronger Shopko that will better serve our customers, vendors, employees and other stakeholders through this process," stated Russ Steinhorst, Shopko's CEO.
[Source: Madison.com]