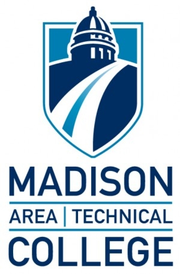 Over the decades since Madison College was founded, it has provided an affordable education for thousands of people. In the process, it has become an integral part of Madison's community. In an endeavor to broaden the availability of Madison College's resources and classes, Madison College will expand this fall with the completion of the new Goodman South Campus.
The Goodman South Campus is slated to open September 3, in time for the start of fall classes at Madison College. This opening, coming only fifteen months after construction on the campus was first started, was enabled by donations from the Ascendium Education group and the Irwin and Robert D. Goodman Foundation, along with the work of Madison College President Jack Daniels III to speed up the process. Within the campus, students will be able to take various classes, such as Liberal Arts and STEM development programs. In order to ensure that students will have transportation between Madison College's two campuses, the school will provide a shuttle bus traveling between Truax Campus and the Goodman South Campus.
The opening of Goodman South Campus on South Park Street is part of an effort to reinvigorate and to break negative perceptions of Madison's south side. President Daniels hopes that the campus will open up new possibilities for those living on the South Side. In theory, it will also bolster the South Side community by providing a facility that can offer added resources and opportunities.
One of the objectives of the new campus will be to maintain a focus on inclusion and diversity. A testimony to this goal is President Daniels's commitment to displaying art pieces created by a diverse array of Native, Black, Hmong, and Latinx artists inside the south campus building. This focus on diversity will be further aided by organizations such as Centro Hispano and Urban League of Greater Madison. Located near the Goodman South Campus, both organizations will help the school in aiding students with partnerships and resources.
The positive impact that the Goodman South Campus will have on the South Side and the greater Madison community is already evident. According to President Daniels, "We are running much ahead of last year in terms of enrollment. I anticipate the community taking advantage of what's available to them." The opening of the campus will enable Madison College to provide a quality education for a greater range of Madison citizens.
[Source: Madison365.com]