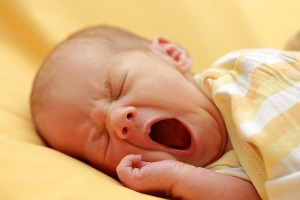 Recent studies in Dane County have indicated disparities in infant mortality rates across different racial groups. According to a report by the Dane County Health Council and the Foundation for Black Women's Wellness, low birth weights, which can lead to greater infant mortality rates, are twice as common for black babies than white babies.
Dr. Jasmine Zapata, an African American newborn hospitalist for the University of Wisconsin School of Medicine and Public Health, recently reflected on her own experiences regarding this issue. Dr. Zapata prematurely gave birth after 25 weeks, endured three months of NICU (neonatal intensive care unit) care, and her baby underwent various critical surgeries to stay alive. Similarly, her friend, also African American, delivered a baby prematurely but was told that her child wouldn't survive due to its weak lungs. In her reflection of these experiences, Dr. Zapata stated, "I ask myself, what are things we could have done or we can do to prevent this in the first place?"
Unfortunately, Dr. Zapata's experiences aren't unique; across Dane County, high disparities in birth outcomes and infant mortality rates for black mothers continue to exist and challenge lives in African American communities.
A study, titled "Saving Our Babies," followed several focus groups, which involved approximately 300 black women and men, along with multiple health service providers, found that socioeconomic factors and institutional racism play a critical role in the health and development of babies.
Mortality rates from 2016-2018 were analyzed and the black infant mortality rate was 12 deaths per 1000 births. On the other hand, white infant mortality was 4.3 deaths per 1000 births. The rate for Hispanics was 7.8 and 4.4 for Asians. In addition, data from Public Health Madison & Dane County indicates that black babies are 2.8 times more likely to die in their first year than white babies.
Furthering the analysis of this report, key factors such as racism, institutionalized biases, and prejudice were determined to negatively impact the birth weight of black babies. From a difference in health care treatment to economic instability and housing insecurity, black families are more prone to health concerns. Barriers to accessing adequate support systems, education, and community resources also worsen these difficult circumstances.
In hopes of ameliorating these conditions, the report urges for the expansion of a prenatal care program, Centering Pregnancy, which would aid in childbirth and pregnancy. The report also recommends education surrounding sexual and reproductive health, childcare, affordable housing, and overall economic stability across families.
The Foundation for Black Women's Wellness plans to continue partnerships for the next six months with the Dane County Health Council and EQT By Design to develop better plans and practices for the community. Some priorities of the planned partnership will include the creation of a black maternal child health community website, development of a black maternal and child health alliance, and expansion of community and educational resources.
"We must focus on the wide-ranging factors that are driving these inequitable birth outcomes. We know these outcomes are not inevitable and can be undone," says Janel Heinrich, the director of Public Health & Dane County. Though the resolution of present conditions regarding health and birth disparities among African American communities appears to be an impossible task, with time, effort, and further research and collaboration, outcomes can improve.
[Source: Madison.com]
You too can help advance health research. The UW-Madison All of Us Research campaign aims to gather health data from more than one million people in order to advance precision medicine research. To learn more about the program, click here.