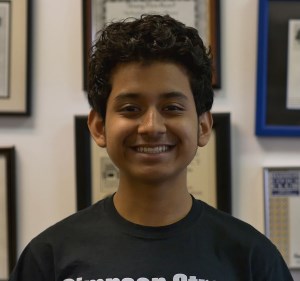 Following a contentious 5-2 vote by the Madison School Board, James C. Wright Middle School will be the first school in the Madison Metropolitan School District to require students to wear uniforms.
Wright principal Angie Hicks told the board that the new uniform policy will decrease distractions for her students and, as such, aid in closing the school's achievement gap, one representative of schools across the county and state.
First proposed in 2013, the uniform policy will go into effect in the 2017-2018 academic year. It will require students to dress in white, black or royal blue shirts and khaki or black slacks, shorts, skorts or skirts. The policy will also require Wright teachers to follow a similar code.
Wright faculty asked students and their families to complete a survey regarding the proposal for uniforms before it went to a vote. A resounding 73 percent of families who filled out the survey embraced the idea.
Part of Hicks' vetting process before advancing the proposal was creating a student advisory council. Wright Free Press reporter and seventh-grader Raya Broad served on the council.
Broad said of the policy, "I think that [uniforms are] going to help with some issues at school like kids making fun of others for their clothing."
Ariam Aaron, also a Wright Free Press reporter and seventh-grader, agreed with Broad's assessment of the policy.
"The reason I support uniforms at Wright is because it takes me so much time to get ready in the morning. Uniforms could make getting ready so much faster and let me get more sleep. I also think having uniforms could cut down on bullying at school for the kids who maybe don't have the best clothes," said Aaron.
But a sticking point for many students are the policy's guidelines around footwear. Students will be required to wear solid white, black or navy blue shoes — athletic or otherwise.
"We want to feel comfortable in our own clothes. For example, I like having the choice to wear my Jordans to school. And now my mom has to spend a ton of extra money to pay for these new clothes and shoes for me and my siblings," said Nate Estep, Wright Free Press reporter and sixth-grade student.
Like Estep, school board member T.J. Mertz is concerned about the cost of new uniforms for families. Mertz said he believes increased costs could even dissuade families from sending their children to Wright. He said he's also worried that uniforms will prevent students from being able to express themselves creatively.
Wright Free Press reporter and sixth-grader Anecia Rucker agrees.
"At school we already can't do certain things at certain times, and now dressing how we want is just another thing we can't do. I feel like this is a violation of our student rights," said Rucker.
---
Cris Cruz is a freshman at Madison West High School and a graduate of James C. Wright Middle School. Cris joined James C. Wright Free Press four years ago. Today, he is a teen editor and book club coordinator at Simpson Street Free Press. Cris writes and publishes articles in English and Spanish.