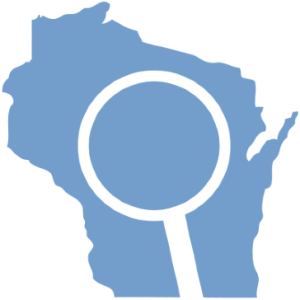 The John S. and James L. Knight Foundation announced recently that it will match any donation to the Wisconsin Center for Investigative Journalism, up to $1,000, through January 19, 2017.
Based in Miami, the John S. and James L. Knight Foundation invests in journalism, the arts, and the success of cities in which the Knights' once published newspapers. According to their website, they do this with the goal of "[fostering] informed and engaged communities, which [they] believe are essential for a healthy democracy."
The Wisconsin Center for Investigative Journalism, a long-time friend and partner of Simpson Street Free Press, does just that. The organization, a nonpartisan 501(c)(3), produces influential and award-winning works of investigative journalism. Providing honest and valuable information to the public, the Center—which runs entirely on donations and grants—strengthens our democracy in an age when watchdog journalism is increasingly hard to come by yet critically needed.
All donations to the Center support their four full-time employees, six paid interns, and skilled volunteers. Additionally, donations aid their efforts to promote public engagement and business initiatives that develop sustainable approaches for the future.
For many years, Simpson Street Free Press staff and students have enjoyed close and meaningful friendships with Andy Hall, executive director of the Center, and his wife, Dee J. Hall. We stand behind the Wisconsin Center for Investigative Journalism, and we hope you will too. Join us in supporting this great organization. To add to their current giving campaign and have your donation matched by the January 19 deadline, click here: http://wisconsinwatch.org/.
[Sources: Wisconsin Center for Investigative Journalism Press Release; wisconsinwatch.org]