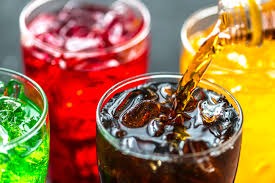 After 4 years on the track, Kiara Lee has been breaking both school records and personal records.
La Follette high schooler Kiara Lee has been preparing for this season's WIAA Division 1 after placing first in the triple jump with a personal best of 40 feet and ¼ of an inch. Lee told Madison.com, "All of the goals I've set, I've accomplished them… I'm trying to go undefeated and break all of the meet records, and win state in both long jump and the triple jump."
Kiara Lee is a former student writer at Sennett Free Press and Simpson Street Free Press.
Of course, she couldn't have done it without her coach Javell Heggs. "… Javell Heggs noticed the determination and intensity when Kiara was in a youth track and field meet as an eighth grader," said Madison.com. She is very determined and sets an example for her teammates. Fellow teammate and friend Ayona Johnson said, "She is super-focused which makes the people around her better."
This isn't the end for Lee. In fact, next year, she will be jumping at the University of Central Florida.
[Source: Madison.com]