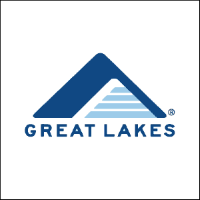 In the 21st century, college students from low-income backgrounds often have trouble affording school and paying off student loans. Imagine adding unexpected bills to the mix. The Great Lakes Higher Education Corporation & Affiliates recently created the Emergency Grant Assistance Program to help these students pay for "unforeseen financial emergencies."
A group focused on helping students nationwide prepare for success in post-secondary education, Great Lakes first established the emergency grant program in 2012 at each of the 16 universities in the Wisconsin Technical College System. Colleges involved pair the $1.5 million awarded to Great Lakes with their own funds to aid low-income students who are at risk of dropping out of college due to unexpected financial crises. The idea is to take care of a student's unexpected financial issues so that she can stay in school and focus on her studies.
Through this program, any low-income student faced with a surprise bill—be it for medical treatment, car repair, housing costs, childcare, or a variety of other services—can apply for a grant from her college. Within 48 hours of the application's approval, the program will cover the expense.
According to Sara Goldrick-Rab, professor of educational policy studies and sociology at the University of Wisconsin-Madison and founding director of the Wisconsin HOPE Lab, "emergency grants can help ensure that students have their basic needs met so that they can focus on their education."
The program assisted nearly 2,700 students who received emergency grants of $500 on average. Additionally, 73 percent of students who received the grants stayed in college or graduated. This widely exceeds the 59 percent retention rate for students in public two-year programs, according to the National Center for Education Statistics.
Great Lakes donated another $1.5 million in December of 2015 to over 31 different colleges in Wisconsin, Ohio, Iowa, and Minnesota. Over 4,000 students are predicted to benefit from the grants that this money will provide in the next two years.
For more information on the Great Lakes Emergency Grant Program, go to community.mygreatlakes.org. Free Press staff and students applaud the Great Lakes initiative and are excited to see its continued success.
[Sources: Great Lakes Press Release; community.mygreatlakes.org/community]