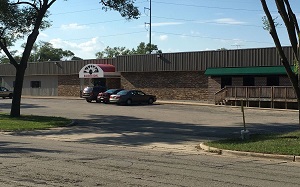 After 39 years in business, the south side's beloved Badger Bowl is closing. Town Chairman Jim Campbell said the owners of the bowling alley and music venue decided to sell the property to a luxury car dealership, the Illinois-based Field Enterprises.
The venue, located on 506 East Badger Road, has been in operation since 1977. For the past 21 years, it has been managed by Kevin Carey, his wife, Lynn Carey, and their business partner, Laurie Slinde. They are also the owners of Village Lanes in Monona. Carey said the decision to sell was a hard choice but will ultimately benefit Village Lanes.
An exact closing date has not yet been decided, but news of the impending closure has spread through social media and word of mouth. Despite the looming close, Carey states that business will run as usual, and scheduled shows will still be executed.
"Nothing will happen overnight," Carey said. He still doesn't know when the negotiations will end.
After 39 historic years, the neighborhood bids Badger Bowl farewell—but supporters can look forward to an improved Village Lanes.
[Source: Madison.com]