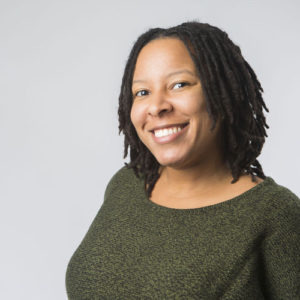 Journalist and former teacher Amber C. Walker is leaving her position at The Capital Times to earn her Masters of Arts Degree in Digital Journalism at New York University.
Amber Walker worked for The Capital Times beginning in 2016. Her focus was the education beat and she published several long-form, investigative pieces on local education issues. Walker previously worked at Epic Systems before deciding to pursue journalism full-time.
Walker is a first-generation college student from the south side of Chicago. She attended Oberlin College in Ohio before becoming a K-12 English teacher in Florida. Even though Walker is no longer in the classroom, her ongoing passion for education is prevalent in her work.
Walker is joining the rigorous Studio 20 program at NYU to learn multimedia content creation and emerging media strategies. Eventually, she wants to become her own boss through creating her own publication or through freelance writing.
Keeping children and their families at the center of her journalism is very important to Walker. She enjoys hearing from members of the community who often don't have a voice, so she's willing to spend time in neighborhoods and uncover the truth.
NYU awarded Walker with a full-tuition scholarship; however, they did not provide financial assistance for any other expenses such as food, rent and course materials. A Go Fund Me page has been set up to help support her. Any donations are very appreciated.
We will be sad to see Walker go but we are very excited to see where her journey takes her.