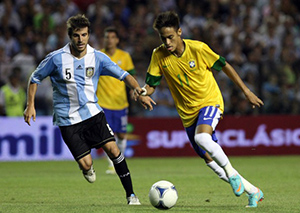 Soccer is the world's most popular sport, but it is also one of the most dangerous ones. While playing soccer, many athletes sustain head injuries called concussions. In 2010 for example, nearly 46,000 high school soccer players across the U.S. suffered head injuries. This number is greater than the number of head injuries suffered by high school athletes in basketball, baseball, softball, and wrestling combined. Therefore, some athletes and their parents want to change the rules of the game to make it safer.
This past summer in San Francisco, California, some American parents and players filed a lawsuit against multiple international and national soccer organizations like U.S. Club Soccer, U.S Soccer, and FIFA—soccer's international governing body. The lawsuit states that these groups do not properly protect players from head injuries. Soccer is unlike other sports because players can do ``headers,'' a move that involves striking the ball with their heads. Those filing the lawsuit claim that FIFA and the other organizations know how dangerous headers can be, yet they do little to prevent them or treat the harm they cause. They want soccer leagues to change the game's rules to allow more substitutions, which would enable potentially players to leave the game and be attended to more quickly.
"We believe it is imperative we force these organizations to put a stop to hazardous practices that put players at unnecessary risk," said Steve Berman, one lawyer representing the players and parents backing the lawsuit. Hopefully, FIFA and other soccer leagues will listen and make soccer a safer game for all.
[Source: TIME for Kids]